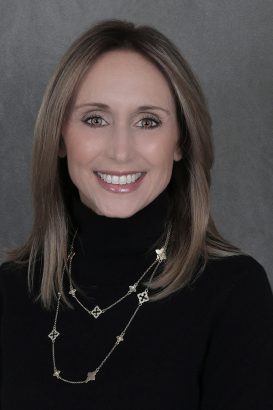 Dawn Farella
Buyer Success TeamRealtor Associate
Dawn Farella joins The Sue Adler Team and brings her warm, friendly and energetic personality with her.  Born and raised in Scotch Plains, Dawn currently resides in Westfield where she has for the past 22 years with her husband and two daughters. As a former 4th grade teacher, Dawn continues her community involvement staying very active in her daughter's athletics and the Westfield school system.
Prior to starting a family, Dawn was a buyer and marketing specialist for the fashion industry in New York City.  Her presentation and sales background as a design specialist will be a great asset to her real estate career.  Dawn also helped coordinate home buying educational seminars for My Way Home from 2002-2010 which sparked her interest in real estate.
After raising a family in Westfield, she has become very well connected in the area, we certainly can attest to her being one of our community experts. If you should have any questions about the area or would like a town tour we would love to get you and Dawn connected.
If you see her in the Westfield area grabbing a coffee at Bovella's or grabbing dinner at Ferraro's make sure you say hello!
We hit the jackpot when we got Dawn.  Buying a home is one of the most life-altering, meticulous, and personal decisions one makes in their lifetime. Having the right agent makes all the difference in the process.  Dawn is extremely knowledgeable,... Read More »
Mindy and Drew Haller
Via zillow
Dawn Farella has been terrific to work with. I think "go getter" is the best word to describe her. She really wants to match her buyers with the best home possible and she'll go to great lengths to make that happen. She helped us find... Read More »
Cynthia Mcchesney
Via zillow