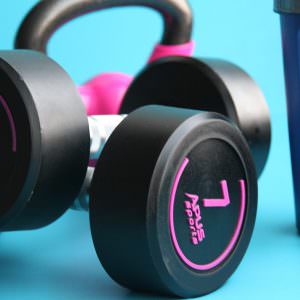 Our resident work out fanatic Amy Gotsch, who is a buyer specialist with the team shares her in-depth knowledge of the local fitness scene. Amy can be reached at 908-285-1538 or Amy@SueAdler.com
One of the most common questions my buyers ask me after we discuss the basics about the home purchase process, is "Where can I work out?" Are there gyms in the area?  Where is the best place to jog? Are there running clubs?  Yoga? Spinning? Swimming? Tennis? Golf? The short answer is YES and it is all within a 5 minute drive from your new home!
Surprisingly, this conversation can lead into a 15 minute discussion of the options in the area.  To take advantage of the potpourri of possibilities, I highly recommend driving, however, many facilities are in downtown locations so it is possible to walk, jog, or bike if you live close to downtown, or just want a little more workout time 🙂
I am a self declared fitness junkie and a veteran of the local fitness scene. I am a long time resident of Short Hills and I can assure you that your options are limitless.  There are all Inclusive facilities, boutique studios, spinning studios, boxing studios, cross fit studios, yoga studios, blended studios, dancing studios, personal training facilities, Karate clubs, tennis clubs, golf clubs and of course your public park areas and neighborhood streets.
The larger all inclusive clubs have babysitting available which is a big plus for young families.  Most of the small specialty studios are not equipped for babysitting, so plan on taking classes when your kids have coverage.  Below I have compiled a town by town guide of the best fitness spots by town.
I would be happy to discuss match your home search needs and show you how each town matches your fitness goals. Simply call me at 908-285-1538, looking forward to talking soon!