22 Salter Pl, Maplewood, NJ 07040
Maplewood Twp.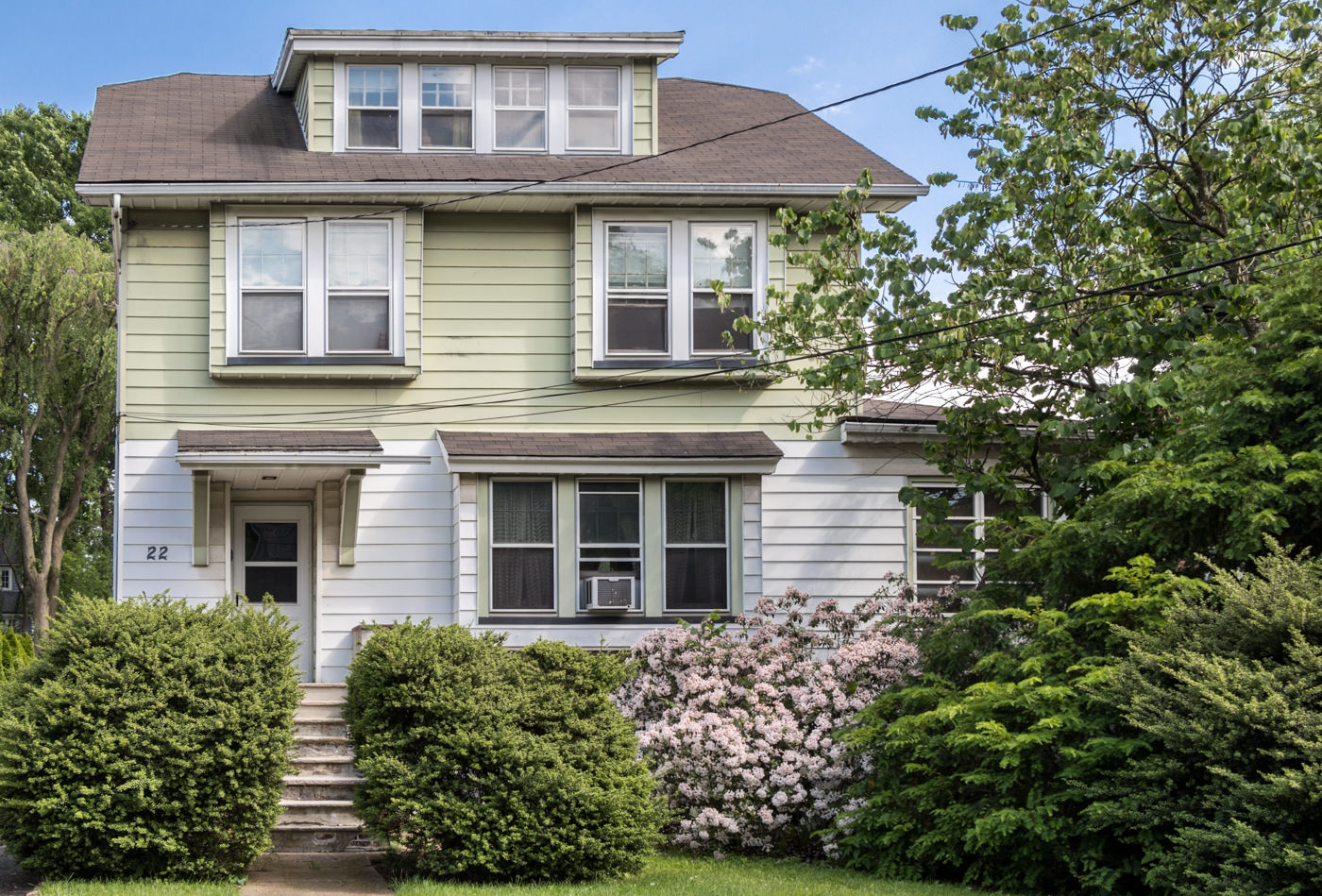 22 Salter Pl, Maplewood, NJ 07040
$499,000

22 Salter Pl

Maplewood Twp.

NJ

07040

0.17

4

2 Full
New Listing For Sale! 22 Salter Pl, Maplewood, NJ 07040
Call The Sue Adler Team for more information 973-936-9129
Listing Price: $499,000
Email laurie@sueadler.com for more information.

Do not miss this once in a life time opportunity to make this stunning Golf Island home your own. This 4 bedroom 2 full bath colonial is in need of repair, yet with its deep lot, large floor plan and endless possibilities creates a golden opportunity for someone to create their dream home, or as an investment property. This home is SOLD STRICTLY AS IS. Needs total renovation. Cash Offers Only. Buyer responsible for C/O and Fire.
Visit The
Community
School Information

Columbia School District, serving Maplewood and South Orange, is comprised of  six elementary schools.  Clinton, Jefferson, Seth Boyden, and Tuscan are in Maplewood, and Jefferson/Marshall and South Mountain (which also includes students from Maplewood residing near the school) are in South Orange. There are two Middle Schools – South Orange and Maplewood Middle – while the acclaimed Columbia High School serves both Maplewood and South Orange communities.
Columbia High School is known as one of the most academically progressive high schools in the state of New Jersey, and has been recognized nationally for its academic excellence with a Blue Ribbon award from the US Department of Education. Students can choose from a wide range of elective courses, including 24 AP classes, and every year Columbia High School sends alumni to top universities like Harvard, Princeton, Stanford and Yale. The extracurricular activities range from Future Business Leaders of America, a mock trial team, and an award-winning student newspaper and literary magazine to the chess club, championship athletics and music and drama. Hip-hop singer/songwriter Lauryn Hill is a former student here, but Columbia High School's greatest claim to fame must surely be as the birthplace of Ultimate Frisbee, invented by students on the school grounds in 1968.
Maplewood Middle School puts a strong emphasis on academic excellence and social responsibility as the foundation for all educational endeavours. This philosophy obviously pays off, as around one third of 7th graders are identified by the Johns Hopkins Talent Search and invited to take the SATs, usually taken by high school juniors.
The South Orange-Maplewood Adult School, founded in 1933, is the oldest adult school in NJ and open to everyone from age 14 to 114. The inspiring program stimulates the mind, body and senses with high-quality classes covering everything from art and childcare to business studies and computer technology.  Most classes are at Columbia High School or South Orange Middle School.
In the summer the school offers a highly praised children's camp, the South Orange-Maplewood Community Summer Program.
The South Orange Maplewood School District has had full day Kindergarten since 2009, which has been a huge factor for many parents in choosing a community.
Commuting Information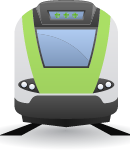 The Midtown Direct Line of NJ Transit takes commuters straight into New York Penn Station, Newark and Hoboken. A quick change onto the PATH Rapid Transit System transfers you to the heart of New York's financial center
The NJ Transit Parking Lot by Maplewood Railroad Station on Maplewood Avenue at Baker Street has limited space, but residents can sign up for the popular jitney service which runs across town to and from the station. Register online or pick up a form from the Maplewood Municipal Building in Valley Street.  What's more, a few years ago Maplewood Chamber of Commerce and NJ Transit set up a concierge service in the former smoking room of the station, which performs small tasks like ordering groceries, dropping off dry cleaning, returning rented videos, and even paying parking tickets!
By car, Routes 24 and 280, I-78, the New Jersey Turnpike and the Garden State Parkway are all within 5-10 minutes; plus, Route 124 – Springfield Avenue – runs though Maplewood. Newark Liberty Airport, a major continental and international gateway, is a 20 minute drive away.
Bus routes 25, 37, 70 and 107 pass between Maplewood and South Orange, Irvington, Newark, Newark Liberty Airport, Union City and New York (to the Port Authority Bus Terminal)
Other nearby mass transport options are the Ferry , the Lakeland Bus and the Community Coach which takes you straight to NYC or Atlantic City from nearby stops
Parking Permits
1. Proof of Residency (One of the Following: Driver's License, Auto Insurance, Homeowners Insurance, Lease Agreement, Utility Bill)
2. Valid Vehicle Registration
3. $200 per Pass Permit per Calendar Year
Maplewood is very popular for its jitney bus service to and from the train during morning and evening rush hour commuter times.
Jitney Schedule: http://maplewoodonline.com/jitney.php
Requirements for Jitney Service:
1. Proof of Residency (One of the Following: Driver's License, Auto Insurance, Homeowners Insurance, Lease Agreement, Utility Bill)
2. $70 per Pass per Calendar Year or $7 per Book of 10 Ride Coupons
All Passes Expire December 31
Combination Parking Permit and Jitney Bus Pass is $180.
Checks payable to "Township of Maplewood."
Applications Can Be Completed One of the Following Ways:
1. In person at the Office of the Township Clerk, 574 Valley Street between 9am-4:30pm Monday-Friday (until 7pm every 1st and 3rd Tuesday of each month)
2. Mail completed application, payment and copy of proof of residence to Office of the Township Clerk, 574 Valley Street, Maplewood, 07040
3. Drop off completed application, payment and copy of proof of residence to the Concierge Company at the Maplewood Train Station
There are forms for permits and passes which are available through the Township Clerk's Office but they are not required.Payment and copies of required documentation are enough.
For further information call the Township Clerk's Office at 973-762-8120.