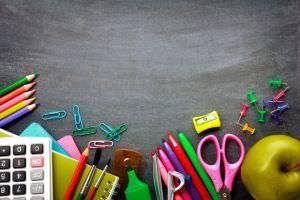 U.S. News Report recently conducted its annual survey of schools throughout the nation. The report evaluated over 21, 000 public high schools, basing their ranks on the schools' performances on state assessments and how well they prepare their students for college. Many public high schools in  Essex, Union and Morris Counties ranked among the top in the state. Click here to see the complete list. http://www.usnews.com/education/best-high-schools/new-jersey
Eight schools in Union County made the list: including Summit Senior High School, New Providence High School, Westfield Senior High school, Elizabeth High School, Union County Magnet High School, Alexander Hamilton Preparatory Academy, Academy For Allied Health Sciences, and the Academy for Information Technology. The publication awarded 500 schools nationwide gold medals, 2,027 schools silver and 3,990 bronze. 27 New Jersey schools received gold medals, 31 silver, and 41 bronze. Summit Senior High School, Union county Magnet High School, and Elizabeth High School all received gold medals.
Academy For Allied Health Sciences, Academy for Information Technology, New Providence, Westfield and Alexander Hamilton Prep were all awarded silver medals.
In Essex County, Millburn High School and  in Morris County, Chatham High School ranked high on the list, and both received gold medals as well.
According to the report, the top school in New Jersey is Biotechnology High School in Freehold, which was ranked #19 nationally.