Millburn/ Short Hills Inventory comparison- Jan thru June 2009, 2010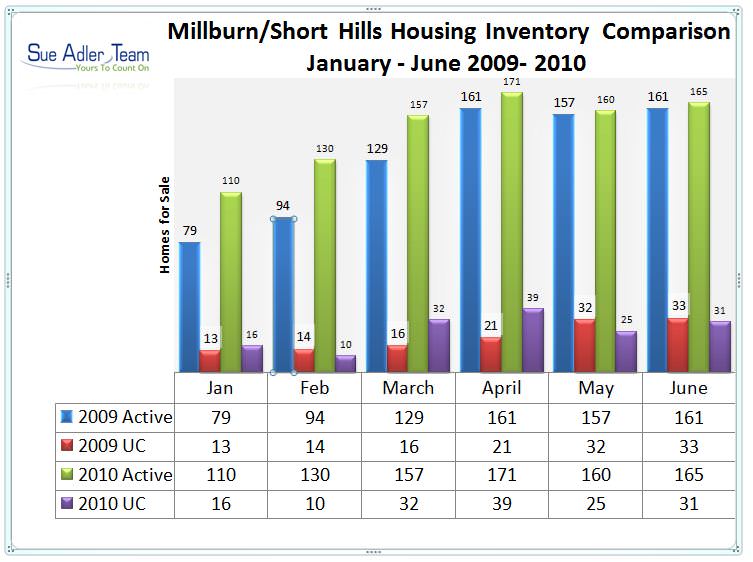 It is hard to believe that half of 2010 has come and gone. Looking at our local statistics for Millburn/Short Hills we see some interesting activity in the first quarter. Inventory was up significantly over 2009 but under contracts seemed to remain the same until March and April when we see a significant jump.  Possibly due to the home buyer tax credit.
As we have all seen over the past few weeks the market seems to be slowing down a bit but inventory is leveling off.  It will be interesting to see what the third quarter numbers bring as buyers rush to complete their home purchases before school starts.
To view more charts and specific homes sales for Millburn/Short Hills Click Here
Like This Post? Get More New Jersey News In Your Inbox!
Never miss important New Jersey real estate news or changing market conditions! Subscribe via RSS or email delivery!