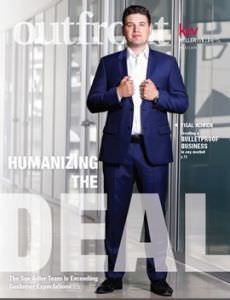 This month, the Sue Adler Team was featured in Keller Williams International's Out Front Magazine on a topic that is near and dear to all of us –  "Humanizing the deal… How the Sue Adler Team is focused on providing a competent, caring client experience worthy of repeat business."
An excerpt:  "Sue Adler's team's closed volume in 2014 was $120 million, and her team is on track to close that same amount by the end of August 2015, making them the No. 1 Keller Williams team in the Garden STate for 11 consecutive years.
"'It's all about putting your consumer hat on," Adler says. "If you pay attention to what attracts you as a consumer, what annoys you and what is invisible to you, it changes your perspective and gives you the insight that you need to stop 'being an agent' and simply be a human being, work from your heart and build trust.'"
The article particularly highlights Adler's strategies for humanizing the consumer.  She calls her listing presentations "consultations," to emphasize the importance of the client's participation in the process, as well as the significance of strategizing to get the best prices and build trust with the client.  What also contributes to this sense of trust is the team of specialists she works with to ensure every client receives the best deals and service.
Check out the rest of the article here!