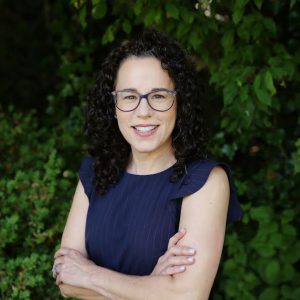 Buying or selling a house can be stressful. For most people, their home is both their largest asset and potentially their largest liability. The overwhelming majority of buyers and sellers will engage a real estate agent. However, not all agents are created equal and unfortunately, not everyone has a positive experience.
What is it that makes a real estate agent great?  First, the agent should be an expert on the local real estate market. They should also be responsive and capable of negotiating on your behalf so that you don't overpay or under price. The agent should be connected to a local network of specialists to help the overall process go smoothly. Most importantly, they should be an honest and trusted advisor who, when it comes down to it, only has your best interest in mind. Sue Adler agent Laurie Silver-Corsello encompasses all of these qualities and more.
If you search for Laurie on the Internet, you will find pages and pages of positive reviews that have been posted by satisfied clients over the years. "Great job", "could not have been more pleased", "very satisfied", "she listened to what was important to me and accommodated my eccentricities" and "professional, thorough and responsive".  These are just some of the ways that people have described their experience with Laurie. No wonder she has closed well over $100 million in sales in the past few years and is the lead buyer and listing specialist for the Sue Adler team.
Laurie recently took some time out of her schedule to answer some questions for us about her past, why she became a real estate agent and what makes her so effective.
Where did you grow up? What type of town was it and how did it influence who you are today?
I grew up in Brooklyn, NY in a neighborhood called Bergen Beach.  It was a great mix of urban and suburban.  It was a very tight-knit neighborhood; in fact, I'm still in touch with most of my neighbors.  My grandparents lived a few blocks away and we spent a lot of time with them and my grandmother who also lived in Brooklyn (a train ride away).  I definitely get my "street smarts" from growing up in an urban environment.  It was awesome, I wouldn't trade it for anything.
You moved around quite a bit early in your marriage with your husband, Michael.  How has this helped you in your real estate career?
Yes, we moved I think 8 times in the first 5 years of our marriage, but only once after our two children were born; not as easy as the other 7! I also recently helped my parents downsize from their home of 30+ years.  I work with a lot of people who are downsizing and/or relocating. I think it helps that I can relate to what my clients are going through.  Having experienced both the good and the bad I can empathize with my clients and also minimize any bumps in the road as I come to the table with solutions to almost every scenario they might experience.  We also have great/long term relationships with a vast array of professionals that we can tap into for every and any situation our clients need help resolving
Once your two boys become more independent, you took advantage of your extra time by launching your career as a real estate professional? Is this something you have always had a passion for?
My mom actually suggested that I get my real estate license. I am very driven to succeed, highly creative and thrive under pressure.  I had been working in the retail industry for many years and in many facets.  I developed very strong negotiating and analytical skills, which I applied to my role in real estate.  And of course customer service is key in both retail and real estate.  Real estate was a natural fit, I can't imagine doing anything else.
You became a top selling agent two years after you launched your career as a real estate agent.  Did you experience any setbacks when you were first getting started? If so, what were they?
I can't say that I experienced any setbacks.  I was extremely focused on building my business from day one.  Certainly there have been obstacles and "failures" along the way but those have only helped me to grow.  I had a great mentor when I first started which was pivotal in building a solid foundation for my growth.  I still, to this day, like to "pay it forward" as I am grateful for the support I received.
You are the lead listing agent on the Sue Adle Team, what is your selling approach and how is it unique to other brokers in the area?
I bring a high level of service, integrity and experience to the table.  Having closed over $100M in sales in the past 5 years alone, there is almost no scenario that I have not experienced.  I am solution driven and have a great ability to bridge the gap between sellers and buyers.
Many first time buyers are often excited and scared at the same time. What are your tips for them to calm their fears?
Only work with someone you trust.  Once they've gained your trust listen to what they have to say.  The best agents educate their clients so that they can make the best decisions for themselves and their families.
There are many theories about the best way to showcase your house when selling. What can a seller do to get their house ready for a showing? Are professional stagers necessary?
The first thing I think a seller should do is shop online for a house as if they were buyers.  They will be able to see the difference between a house that was prepared for the market versus one that was merely put on the market.  Most of us live in our homes and don't see what others see.  Minimizing furnishings and personal belongings is first and foremost.  Make repairs to things that are general maintenance items.  Paint goes a long way in transforming a home and staging is the icing on the cake.  You only get once chance to make a first impression; a small investment upfront almost always yields a greater return.
What is the craziest request you have heard from a buyer or seller?
If I told you, I'd have to kill you!!! That's "realtor-client privilege"
How do you like to spend any free time you may have?
I'm trying to get better at carving out "free time"! I love spending time with my family and friends…there's never enough time for that. I also really enjoy cooking, it's a stress reliever for me.  I started doing cross fit about a year ago and am loving it.
To contact Laurie and the Sue Adler Team, call  973-632-2767