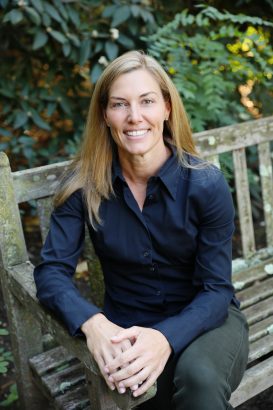 Ashley Devlin
Buyer Success TeamRealtor Associate
For as long as she can remember, houses have always held a special fascination for Ashley Devlin. With an appreciation for architecture and a discerning eye, she always noticed the details, whether it was the ornate and decorative design of a late 19thcentury Victorian, the geometric lines of a mid-century modern or the creative use of space in a new-build custom home. Following a decade of working on Wall Street and after taking a hiatus to raise her three beautiful daughters, Ashley followed her passion and joined the Sue Adler Group as a Buyer's Agent.
A graduate of Gettysburg College, Ashley spent the first 13 years of her career working in Human Resources and Equities for a couple of Wall Street firms. A relationship-driven industry, Ashley sees many parallels between her former sales roles and real estate. Both require a lot of energy and a high degree of organization. Both also require a focus on details and strong communication skills.  Most importantly, both prioritize strong relationships that are built on integrity, trust and a strong commitment to adding value. Her time on Wall Street formed the basis of her customer first, detailed-oriented business style.
Ashley is excited about building a business that fits into her life as a solo mom. A long-time area resident, she knows the communities and neighborhoods. And with three daughters in the Millburn public school system, she can speak personally about what to look for and what to expect in a public school. She also knows the ins and outs of each town and the qualities that make each unique. By listening to her clients and knowing the right questions to ask, Ashley drills down to find the perfect house for each. And with a passion to serve and a drive to succeed, she will always go the extra mile.
A resident of Short Hills, Ashley's greatest joy comes from being a mother and role model to her 12, 10 and 6 year-old daughters. Although work and family keep her busy, she always makes time to enjoy the outdoors, whether it's long walks through one of the area reservations with her dog, Gunner, or skiing with her girls.  You can also find her squeezing in a quick session at Cross Fit.