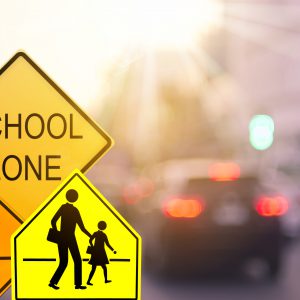 Following the shooting tragedy in Florida last week, in which 17 people were murdered at gunpoint on a typical day at Stoneman Douglas High School, school districts all over the country are being recognized for keeping their students safe. Niche.com, a company that has "the most comprehensive data on U.S. school districts and neighborhoods," compiled their data into a list ranking the safest school districts in New Jersey. Chatham, Summit, and Livingston all placed high on the list.
Niche.com considered many factors of school safety when compiling the list, the most important one being the parent/student surveys on health and safety. The survey, which Niche provided for its users, scored on a 1-5 scale regarding safety in the district.   Other factors the list weighed were the total expenses each district spent on individual students, the percentage of students missing 15 or more days per school year, number of in-school and out-of-school suspensions, expulsions, law enforcement referrals, and school-related arrests.
The list recognized the 200 safest school districts in New Jersey, with Summit placing 38th, Livingston 14th, and Chatham 6th. All received an "A+" grade from Niche for their safety levels. The highest ranked district in the state is Pompton Lakes School District, in Passaic County, which was also listed number 4 nationally.
Several students and parents wrote glowing reviews on the school districts. Here's one reviewer's positive experience at Summit:
"It is a safe and engaging environment. Here the students challenge themselves and are challenged by their peers and teachers to excel and succeed. With copious amounts of clubs, athletics, and community service opportunities there are endless options to stay involved. Super plus is the great alumni network that help with funding and scholarships and an amazing PTO board."
Another reviewer wrote about that Livingston High School "has provided me with a great education and an amazing high school experience that I truly will never forget."
No one has written a review on Niche.com for the Chatham School district, but ranked as the 6th safest district in the state, the number says it all.
For a look at the complete list, visit: https://patch.com/new-jersey/westorange/new-list-reveals-njs-200-safest-school-districts-2018