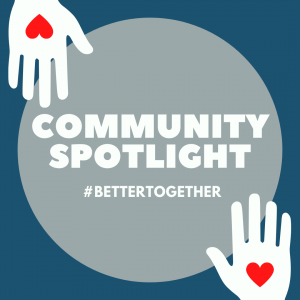 This week's Community Spotlight is on Area Baby Center of Summit (ABC). For more than two decades, ABC's mission has been about providing babies from disadvantaged families with basic everyday necessities, including diapers, which most food programs do not supply. ABC recently expanded their services by partnering with the "28 Days Project," which provides ABC's distribution center with feminine hygiene products. In addition to distributing diapers and baby-wipes, ABC is now able to distribute feminine hygiene products to local mothers.
ABC has continued to serve local families in need during the COVID-19 outbreak by abiding by necessary safety protocols, including social distancing. In altering their distribution process, which takes palace at The Twin Maples House in Summit, they now ask clients to pull their car into the back parking lot, where a masked board member will meet them. From 6-feet away and through a partially-opened car window, the board member confirms the client's name and appropriate diaper-size. While wearing gloves, another volunteer then places the diapers and wipes on the ground behind the trunk, for the client to load into their own car. To complete the no-touch transaction, the volunteer offers the client hand sanitizer.
The center has made a huge impact on many children's first two years of life. Each month, ABC successfully serves about 40 families living in Summit and its surrounding towns, and they hope to continue despite the COVID-19 pandemic. ABC's next distribution will take place on Tuesday, May 5th and they are looking for donations and volunteers.
Families who are interested in receiving support from ABC can call 908.522.1600, e-mail info@areababycenter.org or private message the Area Baby Center Facebook page.
For more information on ABC and their incredible mission, please visit HERE!