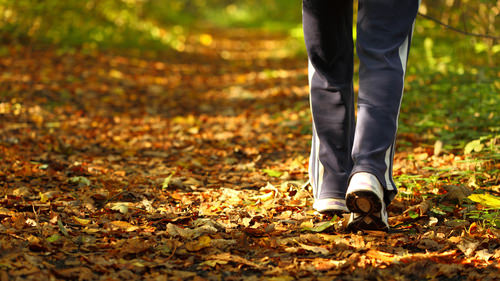 One of the communities in our area often overlooked is the town of Livingston.  Located in Essex County, it's a wonderful, if sometimes forgotten, bedroom community.   While it's not on the direct train line to New York City, it's just a quick drive down South Orange Avenue to the closest station. Many new restaurants and shops have opened in the last few years and the area is definitely becoming revitalized.
Livingston has a diverse population of about 28,000 and continues to draw new residents every day.  With easy access to New York City, a terrific school system and unbeatable home prices, why not give Livingston a look?  You'll be pleasantly surprised.
Livingston Schools
The Livingston school system consistently ranks as one of the top school districts in the state.  New Jersey Monthly Magazine's Top NJ High Schools listing reports Livingston in the top 25. The high school building recently underwent extensive renovations and the facilities there provide wonderful opportunities for students.  Here's a look at Livingston's other schools:
Elementary
Burnet Hill School
Collins Elementary School
Harrison Elementary School
Hillside Elementary School
Mount Pleasant Elementary School
Riker Hill Elementary School
Middle Schools
Mount Pleasant Middle School
Heritage Middle School
Private/Parochial
Aquinas Academy (Catholic, preschool – 8)
Joseph Kushner Hebrew Academy (Jewish, preschool – 8)
Rae Kushner Yeshiva High School (Jewish)
Newark Academy (private, 6 – 12)
The Tzedek School (K-12)
Transportation and Commuting
Livingston is approximately 40 minutes from New York City, making it a desirable location for commuting into the city.  Commuters to New York can catch the Community Coach which runs through the center of town to the NY Port Authority Terminal.  NJ Transit buses 70, 71, 73, and MCM-3 travel between Newark and Livingston.  Livingston is easily accessed by Interstate 280, Route 10, County Road 508, and the Eisenhower Parkway.  Newark Liberty Airport is 25 minutes away by car.
Activities and Entertainment in Livingston
There are wonderful recreational and entertainment opportunities for young and old alike in Livingston.  Here's a sample of what you can find in the community:
Livingston Arts Council
Livingston Community Players
Memorial Park nature preserve and pond
9/11 Memorial Garden
Baseball fields, basketball courts, bocce court, football fields, six tennis courts, lacrosse fields, ice skating rink
Northland Park
Haines Community Pool
Northland Community Pool
Prospect Park – 29 acres of hiking and biking trails
Livingston Soccer Club
Livingston American Little League
Cedar Hill Golf and Country Club
New Jersey Ballet
Shopping and Dining in Livingston
Livingston features three main shopping areas.  In the center of town there are small local shops and restaurants.  Livingston Mall offers many well-known retails stores, and on the outskirts of town there is a corridor along Route 10 that is home to many big-box retailers.
Livingston has a wealth of restaurants to choose from, everything from casual to fine dining in whatever cuisine suits your tastes.  Some notable eateries include:
Eppes Essen Jewish-style Deli and Restaurant
Livingston Diner
Nero's Grill
Zen Japanese Cuisine
Nana's Deli
More Information
For more information on Livingston Luxury Homes and Estates CLICK HERE or call a member of my team.  We're always here to help.