College town charm with easier commuter access to New York City – that's what you'll find in the beautiful bedroom community of Madison, New Jersey.  Madison is booming with cultural, historical and educational opportunities because of its close proximity to Drew University, Madison-Florham Park Campus of Fairleigh Dickinson University, and the College of St. Elizabeth.
Madison is located in southeast Morris County, about 22 miles west of New York City's Times Square.  Madison boasts its own train station with direct access to Penn Station and to Hoboken.  Newark Liberty International Airport is only 15 miles away, offering direct flights to locations around the world.  Madison consists of an area of 4.2 square miles and has a diverse community of approximately 16,000.
No matter what style of home you are looking for, you are sure to find it in Madison.  Victorians, Colonials, Ranches, and Condominiums are all readily available.  The charming, tree-lined streets of Madison contain properties for every kind of buyer, whether you are seeking a garden apartment, a starter home or a lush, dream estate.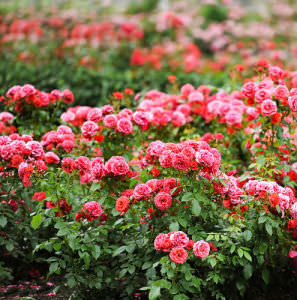 Madison became known as "The Rose City" early in its history.  In the 1830s wealthy families looking for a fresh air retreat from New York City began building estates in Madison.  These families had a demand for daily fresh flowers for their homes, and began to produce them not only for their own estates but also for the commercial market.  Madison became known around the world for its roses and rose shows and by the end of the 19th century there were 45 growers in Madison.  By 1950, three million roses were produced every year.  Although the last of the rose growers ceased operation in 1986, the name still sticks.
For families looking to call Madison home, you'll be happy to know that it boasts an excellent public school system that is consistently ranked among the best in the state and country.  Madison prides itself on both its small class sizes and its broad curriculum.
If you like shopping, you'll love Madison's charming historic downtown shopping district.  52 of its buildings are on the State and National Registers of Historic Places.  You'll find stores of all kinds including clothing boutiques, home furnishings stores, electronics outlets, antiques, jewelry and bookstores.  There is also a business district in the east end of town, offering chain supermarkets, fast food dining options and car dealerships.
Dining out in Madison is an experience not to be missed.  You'll find cuisines from all over the world including Chinese, Japanese, French, Italian, Indian, Mexican and All-American.
Art and culture are present in Madison, too.  Madison is home to the Museum of Early Trades and Crafts and hosts world class jazz concerts.  The Shakespeare Theatre of New Jersey is also here, as well as the Playwrights Theatre and the Clearview Cinema, in case you are in the mood for a little entertainment.
If you enjoy nature, the town has over 100 acres of parks and public spaces.  Experience one of the many biking trails or walking tours available in town.  The Great Swamp National Wildlife Refuge is also located near Madison.
So if you are in the market for a charming, college town atmosphere complete with wonderful shopping, dining, cultural and education opportunities, then head to Madison, New Jersey.  You'll not be disappointed!