You are here : Home
Harding Township
Harding Township Homes For Sale
Harding Township is a delightful small town that provides residents with a communal atmosphere within an exclusive and historic location. Its exquisite location is marked by gorgeous rolling landscapes featuring expansive farmland, pastoral scenery, and views of The Watchung Mountains. This picturesque rural community has a rich past with many historic homes and sites throughout the area. The town blends classical charm seamlessly with modern convenience, offering charming family homes, townhouses, and condominiums within its enchanting yet traditional setting. Harding Township residents pride themselves on their community involvement and people all across town enthusiastically participate in local associations that focus on the preservation of the area. This beautiful locale is within one mere hour of New York City, allowing commuters to enjoy hassle-free commuting. Harding Township offers endless recreational activities throughout their bountiful natural spaces, gorgeous properties, and a family-friendly atmosphere.
Harding Town
School Information

The Harding Township School serves students in public school from K through 8th grade, priding themselves on their extremely high-quality education system that boasts brand new facilities and small classroom sizes with phenomenal teachers. High School students attend Madison High School, which was recently praised by the Middle States Association of Colleges and Schools for providing "a rich, broad, and diverse educational program" for its students. It offers four world languages (Spanish, French, German, & Italian) as well as 16 Advanced Placement courses, including Calculus, Computer Science, and Environmental Health. In addition to the rich academic environment, the school is proud to provide a wide variety of character and service opportunities for students. There are dozens of clubs and 23 interscholastic sports. Madison High School features 45 athletic teams in 18 sports, and they have clinched an array of conference, county and state titles, and every year, Madison music students are chosen for prestigious regional and state select performing groups.
Harding Town
Commuting Info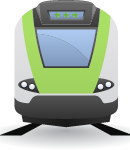 Harding Township offers several convenient commuting options. The Convent Station offers direct access to NY Penn Station by the Midtown Direct train line, with  Morristown Train Station and Madison Train Station also nearby and Lakeland Bus Lines and New Jersey Transit Buses offering additional routes. Harding Township is conveniently located near several major roadways, including routes 512 and 24 and Interstate highways 287 and 78. The Newark Liberty Airport, providing domestic and international flights, is also easily accessible at just over a half an hour drive from Harding.
Harding Town
Market Stats
Data compiled from the GSMLS. Deemed reliable, but not guaranteed. We feel that if you are in the market to buy or sell real estate in Berkeley Heights, it is important to understand the trends in Active Listings, Days on the Market, and Listing to Sale Price ratio so that you can make an educated decision.
OLP: Original List Price
LP: List Price at time of sale
SP: Sale Price
DOM: Days On Market
| | | | | | | | | |
| --- | --- | --- | --- | --- | --- | --- | --- | --- |
| ADDRESS | OLP | LP | SP | BR | BA | STYLE | SP/OLP | DOM |
| 500 MT KEMBLE AVE | $499,000 | $499,000 | $495,000 | 3 | 1 | Colonial | 99.20% | 249 |
| 9 FOREST DALE DR | $625,000 | $625,000 | $625,000 | 2 | 2.1 | MultiFlr | 100.00% | 31 |
| 17 GLEN ALPIN RD | $899,000 | $879,000 | $827,350 | 4 | 2.1 | Colonial | 92.03% | 116 |
| 64 YOUNGS RD | $1,350,000 | $1,198,000 | $880,000 | 4 | 2.1 | Contemp | 65.19% | 224 |
| 66 LONG HILL RD | $1,599,000 | $1,385,000 | $1,325,000 | 4 | 4.2 | Custom | 82.86% | 311 |
| 45 FEATHERBED LN | $1,620,000 | $1,620,000 | $1,530,000 | 5 | 5 | Colonial | 94.44% | 18 |
| 26 SAND SPRING LN | $1,997,500 | $1,747,500 | $1,680,000 | 5 | 4.2 | Custom | 84.11% | 297 |
| AVERAGES | $1,227,071 | $1,136,214 | $1,051,764 | | | | 88.26% | 178 |
See More Market Stats for Harding Town »
Harding Town
Recreation Info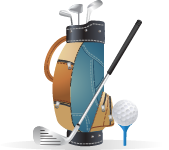 Harding Township has expansive variety of recreational activities for residents. Forty percent of the township is protected open space and the area boasts 50 miles of trails that wind throughout the town's perimeter. The community also offers many cultural attractions including the impressive Kemmerer Library, as well as several art galleries throughout the area. The Helen C. Frenske Visitor Center, The Tunnis-Elicks Historic House and Museum, The Glen Alpin Conservancy and Morristown National Park are also popular destinations that showcase the area's history and rich environment. Locals also enjoy the plentiful community events in the area.
The Recreation Association sponsors activities and sports leagues for children. The association maintains the four local community fields and parks, as well as the two tennis courts. For those who desire a taste of the great outdoors, The Great Swamp National Wildlife Refuge, Loantaka Brook Reservation, and Fosterfield's Living Historical Farm also draw large crowds during the warmer months.
Harding Town
Restaurant Info

Harding Township has a select selection of classy eateries. Local restaurants and taverns offer quality gourmet foods, wines, beers, and ale. The intimate and traditional atmosphere of local restaurants contributes to the area's communal environment, and family friendly dining is easy to come by. Harding Township's location is central to many surrounding communities, each offering a diverse culinary scene.
Harding Town
Shopping Info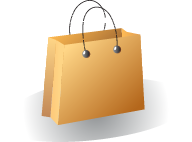 Harding Township has a selection of convenient retail destinations, and the array of local businesses situated in The National Historic District provide elegant shopping in a classical setting. The surrounding counties also house many optimal shopping areas and major retailers. Independently owned shops with unique character in the community provide homegoods, office supplies, furniture, clothing, and accessories. The small town feeling of Harding Township is definitely present in its retail offerings, featuring locally-owned small businesses over large chains and shopping malls. Fortunately, the convenient location allows residents to travel beyond the township in order to meet all of their shopping needs with ease.