Main Content
Maplewood is a thriving commuter neighborhood that combines the charm of small town living with the convenience of living just half an hour away from Midtown Manhattan. The area is youthful, energetic and extremely family-friendly. Maplewood provides a social atmosphere with many community events and an exciting downtown area while maintaining a peaceful residential appeal. With quality schools, scenic open spaces, shopping and entertainment options, and gorgeous properties, Maplewood is clearly a top-notch community to live in!
The School District of South Orange and Maplewood  is served by The Montrose Early Childhood Center, seven elementary schools (Clinton, Jefferson, Marshall, Seth Boyden, South Mountain, Tuscan Elementary, and South Mountain, Annex), The South Orange and Maplewood Middle Schoolsas well as Columbia High School. All of these institutions have a positive reputation for academic rigor and boast extensive lists of impressive accomplishments that result from the strong emphasis on academic excellence and social responsibility as the foundation for all  their educational endeavours. Columbia High School is known as one of the most academically progressive high schools in the state of New Jersey and has been recognized nationally for its academic excellence with a Blue Ribbon award from the US Department of Education.The advanced academic programs, committed staff, full-range student support, and extensive extracurricular programs allow students to become lifelong learners and achieve acceptance into some of the nation's top universities. The South Orange-Maplewood Adult School stands as a testament to the value that this community places on education, offering continuing education classes in a diverse range of subjects for adults in the community who want to keep expanding their worldviews. For the summer months, the district provides a highly praised children's camp, the South Orange-Maplewood Community Summer Program.
New Jersey » Maplewood
Maplewood, New Jersey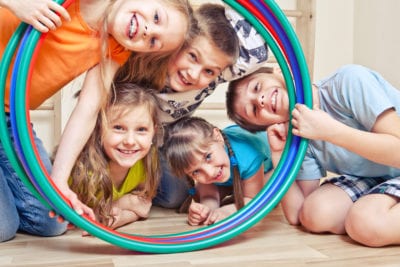 Maplewood boasts a number of phenomenal entertainment options. The 1978 Maplewood Arts Center aims to enrich community life through the visual arts by providing a place where artists can work and host exhibitions, and The Strollers, one of the oldest theater groups in the country, is based at the Burgdorff Cultural Center and stages two plays and a musical each year. Maplewood Theater, located in the center of town, provides a spacious theater to view all of the new release movies. For blossoming artists and hobbyists, there are many art, theatre, music, and dancing classes for children and adults throughout the area.
The Maplewood area is characterized by lush foliage and plentiful green, open spaces. The South Mountain Reservation is the first stop for outdoor adventurers who love to explore its hiking trails, gorgeous overlooks, 2,048 acres of preserved woodland, creeks, ponds, and 25 ft waterfall. The Reservation even features an amazing dog park, mini golf, and a treetop adventure course. The large selection of parks in the area includes Memorial Park, Maplecrest Park, Borden Park, Orchard Park, DeHart Park, and Walter Park that all provide leisurely, family-friendly atmospheres complete with athletic courts and fields, playgrounds, and a long list of additional amenities. Maplewood even has an Olympic-sized community pool that provides a relaxing retreat during the summer months. A quick trip over to The Durand-Hedden House provides in-depth look into the history of the area through their beautiful museum and garden. The excellent range of year-round Recreation Programs offered by Maplewood Township's Department of Recreation and Cultural Affairs includes events, sports leagues, and many additional programs and services.
Maplewood has a plethora of athletic activities to offer both children and adults. For instance, The Maplewood Tennis Program in Memorial Park includes a flourishing childrens tennis program, and The Maplewood Country Club offers luxurious dining options alongside tennis courts and a immaculately maintained 18-hole golf course. The distinguished Baltusrol Golf Club is also nearby. Maplewood has a full-range of youth athletic activities and leagues as well as a wide selection of fitness studios and gyms.
Maplewood enjoys one of the most appealing shopping districts in the area. Gas lamps dot the sidewalks and the actual structure of the village remains largely the same as it was back in the 1950s – but today it's home to an eclectic mix of sophisticated boutiques, galleries, and vibrant cafes, not to mention plenty of shops where you can find your everyday necessities. Thanks to a sympathetic beautification initiative completed by the town in 2002, "The Village," as it is known, is very pedestrian friendly. New sidewalks were installed; the area was landscaped with trees, shrubs, and flower planters; benches were placed periodically down the streets along with an information kiosk; and to top it all off, traffic calming measures were introduced to ensure the preservation of the tranquil atmosphere. The Maplewood Village Alliance works tirelessly to keep the centre vibrant, attractive, and full of life by hosting an enjoyable series of community events. In addition to this amazing shopping district, Maplewood is also full of independent shops and hosts frequent Farmer's Markets. You can't beat the amazing shopping options in Maplewood, NJ.
The restaurant selection in Maplewood, New Jersey is of high-quality with a wide range of selections, allowing residents to find a perfect destination no matter what they are craving or their price range. Local cafes, delis, and diners provide class-A fare to suit every taste. Many cafes in the area host events, display local art, and provide entertainment such as music, comedy, or theater. Restaurants in the area feature award-winning French cuisine, authentic Italian dishes, homestyle meals, and numerous other delicious options. From casual pizza shops to fine dining restaurants, Maplewood has it all!
Maplewood Commuting
Commuter Info
Score Your Home
Maplewood residents have convenient access to the Maplewood Train Station which provides direct access to New York Penn Station, Newark, and Hoboken, and The Port Authority on New York and New Jersey is nearby, featuring additional rapid transit options throughout New York. The area also has its own Jitney Bus Service that provides easy public transport to and from the Maplewood Station for the everyday commuter, and multiple bus routes in the area ensure that there are even more transport options to New York and throughout New Jersey.
Maplewood is also situated near to routes 24, 280, I-78, 124, The New Jersey Turnpike, and The Garden State Parkway by car to ensure easy travel options throughout the state, and Newark Liberty Airport, a major continental and international gateway, is only a 20 minute drive away.
We feel that if you are in the market to buy or sell real estate in this town, it is important to understand the trends in Active Listings, Days on the Market, and Listing to Sale Price ratio so that you can make an educated decision. If you are interested in learning how current market trends affect you as a home seller or buyer, we would love to chat! Call us at 973.936.9129. Data compiled from the GSMLS. Deemed reliable, but not guaranteed.
Maplewood
Homes For Sale

Sorry we are experiencing system issues. Please try again.


Sorry we are experiencing system issues. Please try again.