Main Content
Living In
Harding Township
Nestled in the scenic Watchung Mountains, this picturesque town boasts beautiful 19th century architect, expansive farmland and some of the most breathtaking views in the state. Established by wealthy urban residents from Manhattan and Newark in the 1900's who wanted an escape from city living, Harding Township still maintains a bucolic feel. Nowadays, the town blends classical charm seamlessly with modern convenience, offering gorgeous family homes, townhouses and condominiums within an enchanting yet traditional setting. Harding Township residents pride themselves on their community involvement and people all across town enthusiastically participate in local associations that focus on the preservation of the area. This beautiful locale is within an hour of New York City, allowing residents to enjoy all the benefits that come with living so close to a world class metropolitan.
Boasting state of the art facilities, small classroom sizes and outstanding teachers, the Harding Township School  District serves students entering kindergarten through 8th grade. High School students attend nearby Madison High School. While fostering a rich academic environment, which includes an array of AP classes, the Madison High School offers a number of non-academic programs, including several prestigious performing arts programs and multiple competitive boys and girls sports teams that have won an array of conference, county, and state titles.
» Harding Township
Harding Township,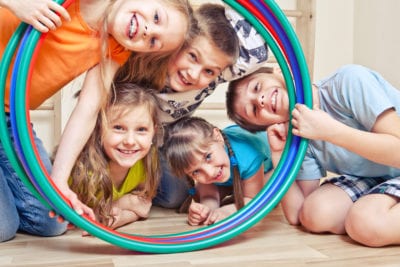 Harding Township has expansive variety of recreational activities for residents. Forty percent of the township is protected open space and the area boasts 50 miles of trails that wind throughout the town's perimeter. The community also offers many cultural attractions including the impressive Kemmerer Library, as well as several art galleries throughout the area. The Helen C. Frenske Visitor Center, The Tunnis-Elicks Historic House and Museum, The Glen Alpin Conservancyand Morristown National Park are also popular destinations that showcase the area's history and rich environment. Locals also enjoy the plentiful community events in the area.
The Recreation Association sponsors activities and sports leagues for children. The association maintains the four local community fields and parks, as well as the two tennis courts. For those who desire a taste of the great outdoors, The Great Swamp National Wildlife Refuge, Loantaka Brook Reservation, and Fosterfield's Living Historical Farm also draw large crowds during the warmer months.
Harding Township has a selection of convenient retail destinations, and the array of local businesses situated in The National Historic District provide elegant shopping in a classical setting. The surrounding counties also house many optimal shopping areas and major retailers. Independently owned shops with unique character in the community provide homegoods, office supplies, furniture, clothing, and accessories. The small town feeling of Harding Township is definitely present in its retail offerings, featuring locally-owned small businesses over large chains and shopping malls. Fortunately, the convenient location allows residents to travel beyond the township in order to meet all of their shopping needs with ease.
Harding Township has a select selection of classy eateries. Local restaurants and taverns offer quality gourmet foods, wines, beers, and ale. The intimate and traditional atmosphere of local restaurants contributes to the area's communal environment, and family friendly dining is easy to come by. Harding Township's location is central to many surrounding communities, each offering a diverse culinary scene.
Harding Township Commuting
Commuter Info
Score Your Home
Taking NJ Transit's Morristown Line or Gladstone Branch Line from the Convent Station or Madison train stations, commuters can arrive at New York Penn Station or Hoboken in approximately an hour. In addition, the luxury motor coach company Boxcar offers service to
Midtown Manhattan from several locations throughout Madison. Routes 24 and 287, I-78, the New Jersey Turnpike, and the Garden State Parkway are all easily accessible by car. Newark Liberty Airport, a major continental and international gateway, is just a 30-minute drive away. Harding Township is also a mere 10-minute drive to  Morristown Municipal Airport.
We feel that if you are in the market to buy or sell real estate in this town, it is important to understand the trends in Active Listings, Days on the Market, and Listing to Sale Price ratio so that you can make an educated decision. If you are interested in learning how current market trends affect you as a home seller or buyer, we would love to chat! Call us at 973.936.9129. Data compiled from the GSMLS. Deemed reliable, but not guaranteed.
Westfield
Homes For Sale

Sorry we are experiencing system issues. Please try again.


Sorry we are experiencing system issues. Please try again.