Main Content
Once known as the "Military Capital of the American Revolution", having hosted General George Washington and the Continental Army during two winder encampments in 1777 and 1779-1780, Morristown today is a thriving community of diverse neighborhoods that surround a vibrant town center. Settled over 300 years ago, the town embraces its rich history and connection to its colonial past. Markers and landmarks are found throughout and it's not uncommon to see walking tours and tourists flocking to see some of the historical sites such as Washington's headquarter, Jockey Hollow and Fort Nonsense. Today, Morristown's appeal lies in its vibrant and charming town center boasting a thriving nightlife with over 100 restaurants, bars and shops. In the center of town, you'll find the Morristown Green, home to many festivals and events throughout the year. This pedestrian friendly and walkable community offers a Train Station and easy access to all major highways, making it a great location for commuters.
The Morris School District has a deserved reputation for providing a rich academic curriculum while fostering a caring and nurturing environment that is inclusive of all students. Embracing the use of smart learning technologies in the classroom, the district is one of only five school districts in New Jersey to be admitted to the League of Innovative Schools, a collaboration of forward thinking schools throughout the United States that are dedicated to helping children improve their learning using digital technologies. With a diverse student body, the district consists of eight neighborhood elementary schools (Lafayette Learning School, Woodland Elementary School, Hillcrest Elementary School, Alfred Vail Elementary School, Sussex Avenue Elementary School, Normandy Park Elementary School, Alexander Hamilton Elementary School), Frelinghuysen Middle School and Morristown High School. In addition to offering 285 courses, including over 25 AP classes, the high school has a wide selection of academic and social clubs that students can join plus multiple boys and girls sports teams. Recently, the high school abolished its homeroom to allow students a later start time, one of the few schools in New Jersey to so.
Established and run by the Morris School District, the Community School offers personal development classes for adults in a variety of areas such as recreation, career development, money management, fitness, health, music and arts and craft. Various youth programs are also offered, including an after-school and Saturday enrichment program and the Summer Music Academy. For the school district's elementary students, before and after school childcare is available.
New Jersey » Morristown
Morristown, New Jersey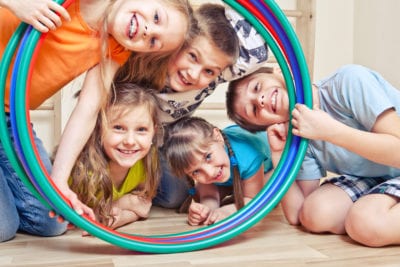 Although surrounded by history, there's a lot more to Morristown than just that. The town has a thriving arts scene showcased by the 1300-seat Mayo Performing Arts Center. Boasting over 200 events per year, productions cover a range of performing arts, from classical music to modern dance, theatre to popular music, comedians to national figures. There is also a 600+ student performing arts school that offers over 20 classes a week for children and adults.
The Morristown Recreation Department is responsible for maintaining 14 parks and playgrounds and oversees the many athletic fields and courts, the community pool as well as the boys and girls sports leagues, other youth and adult programs and summer camps. The 8.22-acre historic Speedwell Park provides visitors with hands-on opportunity to experience what life was like during the early to mid-19th century. There is also a beautiful fishing lake that has a waterfall and walking trail. Sitting downtown is a 2 1/2-acre park that dates back to the early 18th century known by locals simply as "The Green". In addition, located nearby are multiple parks overseen by the Morris County Park Commission, the largest county park system in New Jersey based on acreage. This includes the 2,195 Lewis Morris County Park, which features 22.1 miles of trails and includes hiking, off-road biking and equestrian trails.
When it comes to shopping, Morristown is home to one of the best downtowns in New Jersey. With department stores, national retailers, small boutiques and vintage shops, the downtown area has it all. Approximatly $1 billion in residential and business development has been invested in Morristown's downtown over the past two decades.
Rumor has it that George Washington decided to make his headquarter at Jacob Arnold's Tavern on the Morristown Green and since then, the town's culinary scene hasn't been the same. The local dining district is centered around South Street, which by day draws a lunch crowd of local office workers, but at night booms with locals and area residents socializing and dining at landmark restaurants such as Jockey Hollow Bar & Kitchen, South + Pine and Sterling Tavern. With over 50 ethnically diverse restaurants ranging from casual eateries and coffee houses to fine dining to choose from, there is something for everyone.
Morristown Commuting
Commuter Info
Score Your Home
With the Morristown Train Station located in the town center and the nearby Convent Station and Morris Plains Station, Morristown is perfectly suited for New York City commuters. Aboard the NJ Transit Morris & Essex Line, residents can arrive in New York Penn Station or Hoboken in about an hour.
Situated 30 miles west of New York City, Morristown also allows for commuting by car. Major roadways such as routes I-80, 24, 202 and I-287 as well as The Garden State Parkway and The New Jersey Turnpike are easily accessible from town. For jetsetters, the Morristown Airport is 3 miles from the town center and Newark Liberty International Airport is an approximate 30 minute drive away.
Data compiled from the GSMLS. Deemed reliable, but not guaranteed. We feel that if you are in the market to buy or sell real estate in this town, it is important to understand the trends in Active Listings, Days on the Market, and Listing to Sale Price ratio so that you can make an educated decision.
Homes For Sale

Sorry we are experiencing system issues. Please try again.