Main Content
While you should stop by the Jacob Morrell House, where George Washington is said to have lodged while his army assembled in outlying fields, you don't need to love history to enjoy Chatham. Located less than an hour's drive west from New York City, this quaint town not only has a rich history, but also is one of the top suburbs in New Jersey to live because of its highly- rated schools, green spaces and charming town center. Residents absolutely adore the picturesque historic downtown area and the societal elements that come with bumping into neighbors and friends at the many unique shops and restaurants that are found there. Then there is the quiet, residential appeal of neighborhoods that are populated by gorgeous center-hall colonial and craftsman style homes adorned with American flags and front porch rockers. Annual events, such as Fishing Derby at Kelley's Pond, the Fishawack Festival, the Fourth of July Parade and the Green Fair help in preserving the small town feel. The abundant green spaces, including parks, reservations and conservation areas, make it hard to believe you're so close to one of the greatest cities in the world.
One of the best reasons to live in Chatham is the schools. A source of pride for residents, the constant inflow of young families seeking a high quality education for their children also support property values. Nationally recognized and award winning, the Chatham School District is known for its high standards, family involvement and community engagement. There are four elementary schools ( Milton Avenue,  Southern Boulevard, Washington Avenue, and  Lafayette School ), each highly regarded, that feed into the distinguished Chatham Middle School. In turn, all students attend Chatham High School. One of the top-rated high schools in New Jersey, Chatham High School was also recently awarded the Blue Ribbon of Excellence by the US Department of Education. In addition to outstanding academics, all schools offer a full range of athletic, musical, and theatre programs in order to offer a rewarding and enriching experience for their students. As a show of how import the schools are, residents just overwhelmingly approved funding to expand the district's STEM programs.
New Jersey » Chatham
Chatham, New Jersey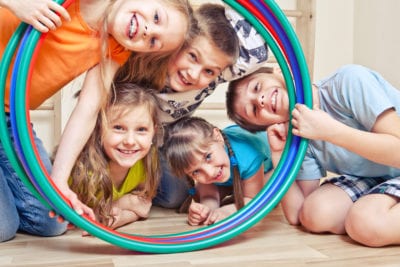 Whether you're an indoor person or enjoy being outdoors, there's always something to do in or around Chatham.
Families with young children will enjoy the many playgrounds, picnic areas and green spaces that are found throughout town. In addition to several parks that are maintained by the township, including Shepard Kollock Park,  Memorial Park,  Shunpike Castle Playground, Garden Park and  Stanley Park, it is also home to the Passaic River County Park. This 825-acre park features more than 5,000 feet of riverbank that is available for hiking, picnicking, fishing, softball, cross- country skiing, snowshoeing, and canoe launching. Located a few miles away, the Great Swamp National Wildlife Refuge spans 7,600 acres. Home to more than 244 species of birds, a wide- variety of wildlife, plants and wildflowers, the refuge has over nine miles of trails and boardwalks that can be enjoyed by all ages.
Chatham Recreation is responsible for maintaining dozens of athletic fields and courts for baseball, basketball, tennis, lacrosse, softball, hockey, football, volleyball, swimming, and golf. It also sponsors several summer camps and sports leagues throughout the year for children of all ages. Children and adult fitness programs are also offered. If town-sponsored events and activities
aren't enough, residents can opt to join one of the private clubs in the area. The Colony Pool Club offers a large swimming pool, six tennis courts and an impressive playground. The Chatham Club has state of the art facilities for squash, fitness training, pilates, massages, karate and fencing. Amongst other things, Centercourt Athletic Club features 19 tennis courts and a 5,000 sq. ft. clubhouse and outdoor Café. In addition to the Chatham Skate Park, which is very popular with teens and pre-teens, there are tennis clubs, golf courses and dance studios located throughout the area.
For cinephiles, the  Chatham Cinema offers a relaxing and intimate environment to view the latest critically acclaimed art house, independent or foreign films. If you appreciate a live production, the Chatham Community Players have been entertaining Chatham and Morris County residents since 1922 with knee-slapping satire and thrilling drama staged at the Chatham Playhouse.
If you prefer to shop, you will enjoy visiting the charming boutiques that dot the quaint, tree-lined Main Street area. In addition, Chatham's close proximity to the high-end Short Hills Mall adds an upscale, luxury option for all of the locals' shopping needs. The township is also home to The Hickory Tree Shopping Center and The Chatham Mall; each provides a variety of retail stores, specialty shops, and supermarkets. From late June to mid-November, a  Farmers Market operates at the Railroad Station parking lot and provides shoppers with an opportunity to buy New Jersey grown produce, locally baked goods, meat and fish and much more.
Foodies will love Chatham's constantly evolving culinary scene. In addition to several award-winning fine dining restaurants that offer expertly prepared French, Italian and Asian dishes, there are also numerous casual farm-to-table restaurants, diners, luncheonettes, breweries, delis and pizza joints. Whatever your palette, you'll find it, and most often in a family-focused atmosphere that is an essential part of the Chatham appeal. One highlight is Scalini Fedili. Housed in a building that dates from 1740, the restaurant sports a ceiling that unabashedly copies the ceiling at Bouley in Manhattan, which is modeled on the vaulted ceilings of Europe
Chatham Commuting
Commuter Info
Score Your Home
Sitting along the NJ Transit's Morristown Line, Chatham Station is conveniently located near the town center and can get you to New York Penn Station in as little as 45 minutes. A direct train to Hoboken is also available on weekdays. Many homes in Chatham are within walking or biking distance of the train station. The luxury motor coach company Boxcar also offers service to Midtown Manhattan from several locations in Chatham.
The Chatham area offers easy access to routes I-78 and I-287, the New Jersey Turnpike, the Garden State Parkway and Route 280. For jetsetters, the Newark Liberty Airport,  a major continental and international gateway, is a 20-minute drive away.
We feel that if you are in the market to buy or sell real estate in this town, it is important to understand the trends in Active Listings, Days on the Market, and Listing to Sale Price ratio so that you can make an educated decision. If you are interested in learning how current market trends affect you as a home seller or buyer, we would love to chat! Call us at 973.936.9129. Data compiled from the GSMLS. Deemed reliable, but not guaranteed.
Chatham Boro
Chatham Township
Homes For Sale

Sorry we are experiencing system issues. Please try again.


Sorry we are experiencing system issues. Please try again.