Main Content
Whether discovered from watching episodes of The Sopranos or one of the many movies that have been filmed in Madison, it's no wonder this quaint town with big charm is a popular spot for homebuyers. Take a walk down Main Street with its storybook architecture and you can't help but get the feeling that you're in a movie. But there's a lot more to Madison than just movie trivia. Blending beautifully a peaceful, small town atmosphere with a modern, cosmopolitan culture, the town often ranks amongst the top places to live in New Jersey. Madison is perfect for families and young professionals, especially considering how convenient the commuting options are for both Manhattan and the rest of New Jersey. Home to two distinguished universities, there is a wide range of events and activities that are available to residents year round, including art festivals, concerts, poetry readings and much more. A thriving local economy, great schools, supportive real estate market and countless amenities have made Madison an extremely coveted location to live.
Recently lauded by the Middle States Association of Colleges and Schools for providing "a rich, broad, and diverse educational program", the Madison Public Schools have an outstanding and well-deserved reputation. The district has three local elementary schools scattered throughout town ( Kings Road,  Central Avenue,  and  Torey J. Sabatini ) in addition to  The Madison Junior School and  Madison High School. While fostering a rich academic environment, which includes an array of AP classes, the High School offers a number of non-academic programs, including several prestigious performing arts programs and multiple competitive boys and girls sports teams that have won an array of conference, county, and state titles.
Madison is also home to  Drew University and Fairleigh Dickinson University. Residing on lush, gorgeous campuses, each offers a wide selection of educational programs, summer camps, community-based services and academic opportunities for its students and area residents. Additionally, the popular  Adult School of Chatham, Madison, and Florham Park offers a fabulous selection of classes for adult learners.
New Jersey » Madison
Madison, New Jersey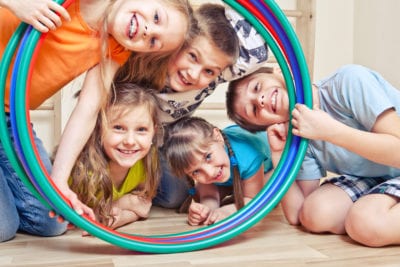 Madison is a college town with deep roots in the arts. In residence on the Drew University campus, The Shakespeare Theatre of New Jersey is not only the longest-running Shakespeare theatres on the east coast, but also one of the leading Shakespeare theatres in the United States. In addition to hosting Madison's annual Shakespeare Festival, the theatre puts on many phenomenal productions throughout the year. Drew University also features a state-of-the-art concert hall that attracts world-class performing artists and is home to the Korn Gallery, an art gallery open to the public for viewing. Fairleigh-Dickinson University is home to the Opera at Florham , a professional operatic vocal company where several of Madison's churches host fabulous gospel choirs from around the Northeast. The  University College Art Gallery located on the Fairleigh-Dickinson campus offers art exhibitions throughout the year that are also open to the public. The Playwright's Theater of New Jersey, a community of professional playwrights, theatre artists and arts educators offer workshops and run an exciting children's program throughout the summer.
Madison Recreation maintains dozens of athletic fields and courts for baseball, basketball, tennis, lacrosse, softball, hockey, football, volleyball, ice skating, swimming, and golf. It also sponsors several summer camps and sports leagues throughout the year for children of all ages. Children and adult fitness programs are also offered. If town-sponsored events and activities aren't enough, fitness and sports programs are also available through the Madison Area YMCA.  The Madison Golf Club is a private 9-hole course and residents can also play at the lovely private course at  Fairmount Country Club in neighboring Chatham. In addition to the many parks, picnic areas, and playgrounds maintained by the town, visitors are free to wander through the Zuck Arboretum at Drew University, which features a beautiful woodland landscape with fascinating wildlife and lush greenery.
Madison's historic business district has over 50 independently owned buildings listed on the  New Jersey and National Registers of Historic places. The area offers a variety of retail establishments, including chic boutiques and specialty, vintage and antique shops. High-end supermarkets, wine and spirits shops and farmers market feature everything that a culinary enthusiast would ever need, helping to make Madison a truly one-of-a-kind shopping experience.
Filled with outdoor cafes and inviting restaurants, Main Street in Madison is the perfect spot for an evening out. Restaurants run the gamut from traditional Italian eateries and pizzerias to trendy restaurants to American bistros that locally source their food. This popular strip has dozens of diverse bars and restaurants that host live music, offer weekly specials and sponsor food festivals throughout the year. During the summer months, locals gather at McCools, the family- owned ice cream shop with the best milkshake in New Jersey as voted by New Jersey Monthly Magazine.
Madison Commuting
Commuter Info
Score Your Home
Located near town center, the historic Madison Train Station provides resident commuters with train service to New York Penn Station and Hoboken in about 40 minutes on the Morristown Line or Gladstone Branch Line. In addition, a luxury motor coach company, Boxcar, offers service to Midtown Manhattan from several locations throughout Madison.
By car, Routes 24 and 287, I-78, the New Jersey Turnpike, and the Garden State Parkway are all easily accessible. Newark Liberty Airport, a major domestic and international gateway, is just a 25-minute drive away. Madison is also a short 10 minutes drive to the  Morristown Municipal Airport.
We feel that if you are in the market to buy or sell real estate in this town, it is important to understand the trends in Active Listings, Days on the Market, and Listing to Sale Price ratio so that you can make an educated decision. If you are interested in learning how current market trends affect you as a home seller or buyer, we would love to chat! Call us at 973-936-9129. Data compiled from the GSMLS. Deemed reliable, but not guaranteed.
Madison
Homes For Sale

Sorry we are experiencing system issues. Please try again.