Main Content
Living In
Convent Station
It doesn't get any smaller than Convent Station. As you can expect, everyone knows everyone here. Named after the nuns who provided funds in the 1870's for a train station next to St. Elizabeth's Academy for girls, one of the first women's college in New Jersey, Convent Station is sandwiched on a four mile stretch between Madison and Morristown. Once touted as Millionaire's Row, this stretch of countrified land now features both gorgeous estates and charming classic colonials, NJ transit railway and 200 acres of the College of Saint Elizabeth. Although Covent Station has neither shopping nor public parks, there is a plethora of both in nearby Madison and Morristown, where they share an excellent library, recreation programs and public school system.
Convent Station residents attend the Morris School District. The district is one of only five school districts in New Jersey to be admitted to the League of Innovative Schools, a collaboration of forward thinking schools throughout the United States that are dedicated to helping children improve their learning using digital technologies. With a diverse student body, the district consists of eight neighborhood elementary schools (Lafayette Learning School, Woodland Elementary School, Hillcrest Elementary School, Alfred Vail Elementary School, Sussex Avenue Elementary School, Normandy Park Elementary School, Alexander Hamilton Elementary School), Frelinghuysen Middle School and Morristown High School. In addition to offering 285 courses, including over 25 AP classes, the high school has a wide selection of academic and social clubs that students can join plus multiple boys and girls sports teams. Recently, the high school abolished its homeroom to allow students a later start time, one of the few schools in New Jersey to so.
Established and run by the Morris School District, the Community School offers personal development classes for adults in a variety of areas such as recreation, career development, money management, fitness, health, music and arts and craft. Various youth programs are also offered, including an after-school and Saturday enrichment program and the Summer Music Academy. For the school district's elementary students, before and after school childcare is available.
New Jersey » Convent Station
Convent Station, New Jersey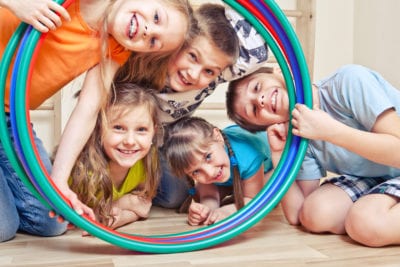 Surrounded by rich history and beautiful green spaces, Convent Station residents visit nearby Morristown to fulfill all of their recreation needs. Located less than a mile away, Morristown offers a thriving arts scene showcased by the 1300-seat Mayo Performing Arts Center. Boasting over 200 events per year, productions cover a range of performing arts, from classical music to modern dance, theatre to popular music, comedians to national figures. There is also a 600+ student performing arts school that offers over 20 classes a week for children and adults.
The Morristown Recreation Department is responsible for maintaining 14 parks and playgrounds and oversees the many athletic fields and courts, the community pool as well as the boys and girls sports leagues, other youth and adult programs and summer camps. The 8.22-acre historic Speedwell Park provides visitors with hands-on opportunity to experience what life was like during the early to mid-19th century. There is also a beautiful fishing lake that has a waterfall and walking trail. Sitting downtown is a 2 1/2-acre park that dates back to the early 18th century known by locals simply as "The Green". In addition, located nearby are multiple parks overseen by the Morris County Park Commission, the largest county park system in New Jersey based on acreage. This includes the 2,195 Lewis Morris County Park, which features 22.1 miles of trails and includes hiking, off-road biking and equestrian trails.
When it comes to shopping, Morristown is home to one of the best downtowns in New Jersey. With department stores, national retailers, small boutiques and vintage shops, the downtown area has it all.
Convent Station Commuting
Commuter Info
Score Your Home
In about 45 minutes, residents can arrive in New York City by bus, train or automobile. Located on the grounds of the College of Elizabeth, Convent Station NJ rail station offers direct trains to Penn Station and Hoboken on the Morristown line.
By car, Route 22, 23, 124, I-78, the New Jersey Turnpike and the Garden State Parkway are all easily accessible, and Newark Liberty Airport, a major continental and international gateway, is only 20 minutes away.
We feel that if you are in the market to buy or sell real estate in this town, it is important to understand the trends in Active Listings, Days on the Market, and Listing to Sale Price ratio so that you can make an educated decision. If you are interested in learning how current market trends affect you as a home seller or buyer, we would love to chat! Call us at 973.936.9129. Data compiled from the GSMLS. Deemed reliable, but not guaranteed.
Westfield
Homes For Sale

Sorry we are experiencing system issues. Please try again.