When it comes to real estate investing, isn't the ultimate goal to create long-term wealth? While many know this concept to be true with the right investments, few take advantage of the amazing investment opportunities that are available outside of their personal residence.  
Flipping
Flipping has become well known, thanks to HGTV. Investors will purchase a house that needs gut renovation and then typically do a full house renovation and sometimes expansion. The key is a quick turn around time so that the investor isn't carrying the house for long,   A great example of a recent FLIP is a project that was just completed at 22 Salter Place in M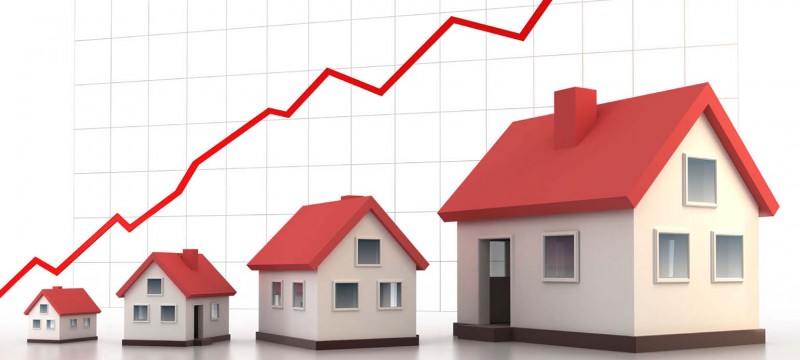 aplewood. The home was bought by an investor for $525,000 in October of 2016. After redoing the exterior siding, windows, kitchen, and baths the home was sold in June of 2017 for $925,000. Let's assume a $200,000 investment in rehab  After carrying and closing costs, the investor's profit was $125,000-$150,000 in just eight months!  Flipping has become more and more popular in the last 3-4 years. It is critical in flipping to have a contractor ready to do the work quickly; the faster you get in and out, the more profit you will make. It is also crucial that you purchase the right flip, as if you miscalculate, it could easily end up being a flop.
Holding & Cash Flow
Whether you are purchasing real estate to live in or solely as an investment, the idea of making your first home purchase an investment property is a very smart way to think.  
Investing in real estate is a great way to start building your family's nest egg. When you hold on to properties long term, and rent them out to generate cash flow,  the passive income can accumulate to the point where you have enough to use as a down payment for another investment property. When considering purchasing a rental property one of the most important numbers to know is the Cap Rate. The cap rate is derived from the annual income (rent collected) less all expenses divided by the purchase price. This is the rate of return on a real estate investment. Anything from 4%-10% is considered quite good in this area of the country.
In a CNBC article, self-millionaire David Bach explained that "the single biggest mistake millennials are making, is not purchasing a home because buying real estate is an escalator to wealth" Bach later in the article went on to explain, if millennials don't buy a home, their chances of actually having any wealth in this country are little to none. The average homeowner to this day is 38 times wealthier than a renter."
It is wise to teach this to your kids!
Sue Adler's 20 something daughter, Daryl, is a cartoonist, and her income at the time did support her so Sue taught her how to invest in real estate. She loaned Daryl the down payment for a 3 bedroom townhome in Philadelphia in a neighborhood that was undergoing gentrification. Daryl found two roommates, resulting in a positive cash flow, which she let accumulate. Three years later, Daryl decided she wanted to go to grad school and move to Vermont. Because she bought in an appreciating neighborhood, she was able to sell for enough to pay her mom back the down payment and pay for grad school with the profit.
There are three books we recommend if you are interested in entering the world of  Real Estate Investing:
"The Millionaire Real Estate Investor" by Gary Keller

"Flip" by Gary Keller

"Hold" by Linda Mckissick 
If you are looking for more information on investing in real estate please give us a call at 973.936.9129 or reach out by email at [email protected]. We would love to start the conversation with you and help you grow your investments!