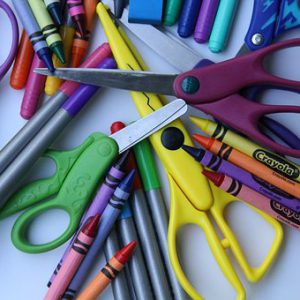 Every parent wants to give their child a head start in life. It starts early in the child's development and sometimes very early, as in the instance of the parent who plays classical music for their baby while he or she is still in the womb. But nothing is as important as the quality of the education the child receives, especially when starting out.
If education is a priority, then you should consider looking at some of the Midtown Direct communities.  Widely known for being home to some of the top public high schools in New Jersey, did you know that they're also home to several of the top elementary schools?  That's right, according to data provider Niche, who recently released their 2019 rankings, half of the top 20 public elementary schools in the Garden State are located in Summit, Millburn and Livingston.
Niche's methodology via its 2019 list of top elementary schools is an assessment of the overall experience at a public elementary school. It assigns each school a letter grade for its overall ranking. It found quite a few A+ schools in the area.
Here is a list of the top 25 elementary schools in New Jersey;
Princeton Charter School
Littlebrook Elementary School, Princeton
Lincoln-Hubbard Elementary School, Summit
Deerfield Elementary School, Millburn
Glenwood Elementary School, Millburn
Hartshorn Elementary School, Millburn
Wandell School, Saddle River
Wyoming Elementary School, Millburn
Mount Prospect Elementary School, Bernards Township
Essex Fells School, Essex Fells
Franklin Elementary School, Summit
Wildwood Elementary School, Mountain Lakes
Harrison Elementary School, Livingston
Alpine Elementary School, Alpine
Riverside Elementary School, Princeton
Johnson Park Elementary School, Princeton
Riker Hill Elementary School, Livingston
Washington Elementary School, Summit
South Mountain School, Millburn
Village Elementary School, West Windsor-Plainsboro Regional
For the full ranking and each school's mark, visit Niche's website.