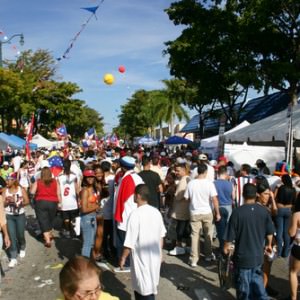 Event Details
What: South Orange Street Fair
Where: South Orange, New Jersey
When: September 29, 2013, from 11:00 am to 5:00 pm
Cost: Free Admission
Free Parking Available
Contact No.: 908-654-1400
Email Address: [email protected]
Official Website: http://streetfairs.org
What to Expect
The South Orange Street Fair in South Orange, New Jersey is an annual event, wherein an entire day is dedicated to over 200 artists and craftsmen. Of course, one can expect to find thousands of unique items, collectibles, and even sumptuous meals. There will also be a Downtown Show where there will be about 25,000 spectators attending. The crowd is definitely huge during this time of the year in South Orange.
So, come one and come all. Invite your friends and all family members. This is an event not only for adults, but as well as to children of all ages. There are so much to see and definitely a lot of interesting goods for sale. And don't worry, admission to this street fair is free of charge.
About South Orange
South Orange is a suburban municipality in the New York Metropolitan Area. It is located in Essex County, New Jersey, United States. The time of discovery and why the place has been called as it is today are one of the many mysteries of said place. Out of 565 municipalities in New Jersey, South Orange is one of the only four with a village type of government. The other three are Lock Arbour, Ridgefield Park, and Ridgewood.
The Village dates back to May of 1969, the time when it was formed within the Township of South Orange, now known as Maplewood. On the 4th of March, year 1904, the Village was made by an act of the New Jersey Legislature, making it separate from the said Township. By the year 1981, the name of the place was changed to South Orange Village Township, and this was done to take advantage of the federal revenue sharing policies existing back then. The said change was made in order to allow South Orange qualify for a number of federal aid given to municipalities.
Geographic Location of South Orange
South Orange shares a border with a number of different places, such as Maplewood, Newark, West Orange, Orange, as well as East Orange. The East branch of the Rahway Rover continues between West Orange and Montclair, and flows throughout the length of the township. At most times of the year, it trickles but flows heavy too at some point. In the past, the said river would usually overflow its banks and flood some parts of the town. But this problem has already been addressed.
On the other hand, the western part of the town sits on the eastern slope of the South Mountain. Located on top of the slope, the western edge of the town runs along the eastern border. The Montrose neighborhood, where one can find huge Victorian homes, is on the northeast quadrant. Moreover, the famous Seton Hall University is on the southeast quadrant, very near the border of Newark.