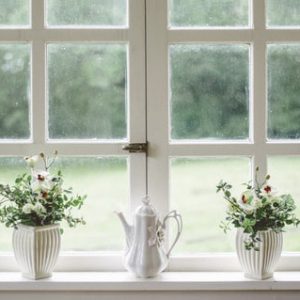 Thinking about selling your house? Consider having your home pre-inspected before putting it on the market.
 Although not required, most potential homebuyers as part of the buying process will pay for a home inspection after their bid is accepted, but before a contract is finalized. Their goal, of course, is to identify any problems with the house. If you are selling your home, the last thing you want is for a sale to fall apart because of something discovered during the inspection. A pre-inspection gives you a heads-up to any problems that a potential buyer will likely discover and ask to have repaired. Once you know what's wrong, you can make the necessary fixes before you list. The more problem-free you home is, the faster it's likely to sell.
 With buyers becoming more astute, you may also want to consider two additional inspections before putting you house on the market:
 Level 2 Chimney Inspection – A Level 2 chimney inspection provides an in-depth look at your fireplace and chimney system and is recommended when there has been a change to your fireplace system, such as adding an insert, switching fuel sources, having the chimney relined, or damage from a natural disaster such as an earthquake. Since a potential buyer is likely to pay for a Level 2 chimney inspection as part of their due diligence, you may want to consider one to rule out any problems ahead of time.
 Environmental Inspection – Not every problem is visible, even to an experienced home inspector. There are certain hazards, such as lead or asbestos, which require a specialized licensed inspector to identify. This is especially true for older houses. An environmental assessment takes into consideration the age and location of a structure to identify site-specific environmental problems and risks, which in addition to lead and asbestos, include mold and radon.  Additionally, they can inspect the grounds for underground oil tanks and air quality issues.
 If you are considering selling your house, please contact the Sue Adler Team for a consultation and referrals.