Main Content
The Sue Adler Team's
100th Home Sale Charity Program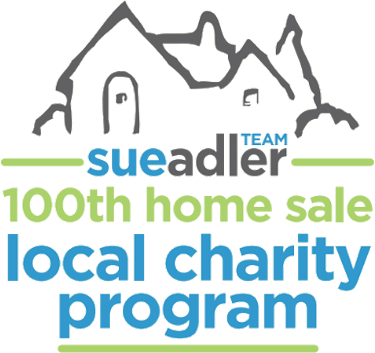 The Sue Adler Team will be donating $20,000 for the closing of our 100th home sale for 2020 to 6 local charities as chosen by the community!
The Sue Adler Team's 2020 100th Home Sale Voting Poll!
The Final Round Ends at the close of our 100th Home Sale!
Check back for details on the 2020 100th Home Sale Program! If you would like to nominate a charity to be in our 100th home sale program, please email
[email protected]
Sign Up For A Daily Voting Reminder!
Partner with the Team I trust!" Watch Barbara Corcoran of Shark Tank's commercial, endorsing The Sue Adler Team!
Msg & data rates may apply. To unsubscribe, text STOP to 474747. For help text HELP anytime. Available in USA. Up to 1000 msg/mo. Your privacy is always protected and your information will not be shared. Powered by EZ Texting