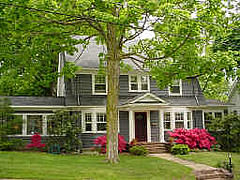 When you are buying a home in New Jersey, everything matters! The #1 Real Estate Team in Short Hills, Millburn, Summit, Maplewood, South Orange, Livingston, Chatham, Madison, and surrounding New Jersey towns is here to guide you through the process!
We have our pulse on the market, each community, and do what it takes to find you a home and do NOT just rely on the MLS. If you're a relocation buyer, we're happy to video homes that appeal to you online so that you know whether it's worth the trip in.
In the current real estate market the importance of working with the top realtors in the Short Hills, Maplewood, Summit, Chatham, Livingston area cannot be stressed enough. Hiring a team of Realtors who KNOW the local market, can tell you which are the best buys, which homes are over priced and which homes will result in great resales one day will save you time, effort, money and stress. Since we are a team, it is very rare for one of us NOT to be available for you when YOU'RE available to look at homes. We can accommodate any schedule.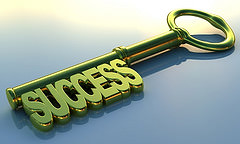 Our buyer specialists are all ABR's (Accredited Buyer Representatives), and are advocates for our clients. As your "consultants," we will never "sell" you. Instead we will familiarize you with the market within each town and educate you so that when decision time comes, you'll have the knowledge you need to purchase your home. More than half of our business is relocation, so we promise to make the most of your househunting trips here, too. We have been successfully helping families and individuals relocate for years and KNOW what it takes.
Working in NYC and need access to the trains? No problem!
Need preschool info as well as public school reports? Just let us know.
We can answer most questions on the spot because we know our area.
We dont just solely rely on the MLS to find you a house. We rely on our personal and collective experience!
Interview us to represent you, and we'll share my secrets and place your ad on our "Matchmaking" page so it gets noticed right away!
Look Who's Buying! The Skinny on First Time Homeowners
As your team and resident experts, we will provide you with our list of reputable, competitive, service-oriented Mortgage Companies to ensure a smooth transaction. Our team's clients say that we are always professional, trustworthy, confidential, while making the process fun and enjoyable. We make this pledge to treat you the same as well. We will negotiate fully on your behalf and become your advocates throughout the process.
Once your in your house, we'll invite all of your neighbors over to meet and greet you at the "Welcome To The Neighborhood" party we throw for you…. ( optional, of course!) We can also introduce you to new friends on facebook. We want you to instantly feel like a part of your new community.
Our goal is to do such an amazing job for you that you feel compelled to refer your friends and family to The Sue Adler Team!
To see what other Buyers have said about Sue and her team, Click Here.
Today there are so many ways to find a home from a Google search of (i.e.) Short Hills NJ homes for sale, to plugging in an MLS number, to searching Realtor.com, Trulia, Zillow, or the numerous IDX searches on real estate company or agent websites, inviting you to search all New Jersey homes or search the GSMLS (Garden State Multiple Listing Service), and it can be confusing.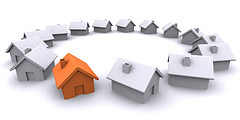 As a consumer, you end up registering on various real estate search sites and getting tons of emails and reports . You may find yourself asking, how you can know which Realtor to work with and help you navigate through the home buying process New Jersey? The following are some tips we suggest:
You want to see a house when you want to see houses. Agents who are solo may say to you, "I'm not available. How about next week?" When you work with The Sue Adler Team, this doesn't happen. Someone on our team will always be available to accomodate your schedule with reasonable notice.
Local Market Knowledge. During your first conversation with the agent, ask questions about neighborhoods, schools, trains and other commuting info, specifics that you are interested in knowing about. You'll know in 2 seconds whether the agent you are speaking with is the local market expert and can help you with all of your options.
What are you looking for in a Realtor? When The Sue Adler Team works with home buyers, we are your advocates. Our job is to help you get what you want. We view ourselves as your consultants, your strategists, your advisors. We will always tell you the truth and will always provide you with enough information so that you can make an informed decision about your home purchase.
More Tips. Ask the Realtor you are interviewing how proactive they will be in finding you a home. For example, because The Sue Adler Team has a marketing staff, we have the resources to find homes for our buyers before they hit the market. We take a pro-active approach instead of just waiting for new listings to appear in the MLS. We are happy to explain how we do this. Click here to find more ways in which our team approach can help you.
Our goal is to do such an amazing job for you that you feel compelled to refer your friends and family to The Sue Adler Team!