Main Content
Abby really cares about what she does and her clients!
If you're looking for a realtor who will go above and beyond all your expectations, Abby Tanzer, is your girl. We got relocated from Boston, and had no idea about the Short Hills area. My husband was referred to Abby from a colleague at work. When I first spoke with her on the phone she told me I could call her at any time of day and she would get back with me shortly and she would always make time for us. Any questions we had should would answer, and even if she didn't know she would research it until she found out. She picked me up from the airport when flying in to see homes. She would drive us around the area to teach us about Short Hills. She's the type of person that knows everyone and everything. Moving is such a stressful experience to begin with and she made everything so much easier and whenever I got overwhelmed she was always there. She's not just a realtor, but a therapist, friend, and even my emergency contact for my kids at school because we don't know anyone in the area. You can tell Abby really cares about what she does and her clients. When we found our home, she was so helpful in the home buying process. I highly recommend choosing her, you can't go wrong. I can't say one negative thing about her.
Abby is truly a gem!
Abby is truly a gem of a Realtor and helped us secure a house that we absolutely love, despite being in such an aggressive sellers market! She is extremely knowledgable, incredibly patient, and above all, she is ALWAYS there for you (day or night). She will be your strong advocate every step of the way and will not rest until you are satisfied. She will also never push you just to make a sale. It's great that she works with a very experienced team because, collectively, they can answer any question you come up with! If you are looking for a realtor, we can guarantee that you are in great hands if you are lucky enough to work with Abby! We give her our highest recommendation without any reservations.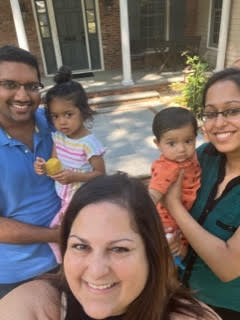 Laura was just wonderful!
We can't praise Laura highly enough- she was just wonderful. We had to move from a home of many years to anywhere in a 25 mile radius, had absolutely no familiarity with New Jersey nor really any clear idea of what we wanted but were also terribly demanding and uncompromising in terms of what didn't want. Laura was patient, helpful , incredibly responsive and a tremendous resource when it came to advice including finding highly skilled contractors who helped us evaluate what we could or could not reasonably do to a property. Again, highest recommendation possible.