Partner with the Team I trust!" Watch Barbara Corcoran of Shark Tank's commercial, endorsing The Sue Adler Team!
Sign up for a daily voting reminder!
2018 100th Home Sale Program Participants!
Imagine, A Center for Coping with Loss

Mission: Imagine, A Center for Coping with Loss, is a grief support center for children, young adults and families dealing with the death or life-altering illness of a parent, sibling or child. We provide free peer grief support year-round for as long as is needed. We are currently serving over 260 children and families from 55 New Jersey towns in our center every two weeks. In addition to these services, we provide training through our education and outreach programs across the state to a variety of organizations including schools, houses of worship and corporations. We also provide onsite support after any trauma or loss. Our goal is to create communities where grief and loss are transformed into resilience, empathy and compassion; and create communities where no child grieves alone.
Imagine is completely privately funded through the generous contributions of our donors, and our work is only made possible through their support.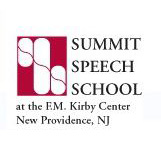 Mission: Summit Speech School's mission is to teach New Jersey's children who are deaf and hard of hearing to listen, learn, and speak, so they can become full participants in the hearing community. We work with children and their families to develop skills in listening, learning, and communicating, tools they will need to meet the challenges of the greater world. Since it was founded in 1967, our School has built an outstanding record of achievement. Our early and intensive investment in these young boys and girls yields tremendous dividends for them, their families, and society as a whole.


Mission: Founded in 2009, Newark yoga movement meets children where they are, bringing them self- regulating life skills through breathing, movement, relaxation, yoga. These tools guide children to be more relaxed, less stressed and anxious, more focused, confident and flexible and so much more. We have proudly shared yoga with 30k+ Newark children, 3,600 educators, the Newark fire department, thousands in the community, inmates in jail to great results. $50 teaches 60 Kids yoga one time. Disciplinary actions are down and suspensions are now zero in one of our schools. Nonverbal children have said their first words. Every day because of generous support, there are more inspiring stories.
Girls on the Run New Jersey East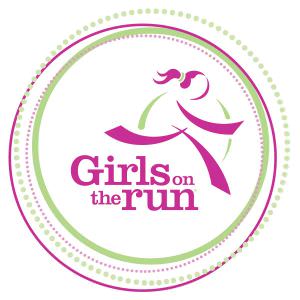 Mission: Girls on the Run is a physical activity-based, positive youth development program that inspires girls in 3rd through 8th grade to be joyful, healthy, and confident. The volunteer-led program brings together groups of 8-20 girls for a ten-week program that encourages personal development, team building, and connection to the community while training to complete a 5K run.

Mission: Curémonos provides education, support, and advocacy to medically underserved women affected by breast cancer at a time when they needed most. We not only care for the patient but also their loved ones who battle this disease alongside them. Through initiatives such as our Holiday Cheer Program, we provide hope to patients despite the insurmountable hardships that come with a breast cancer diagnosis and help enable them to resume their lives and cherish loving moments and celebrations with their children.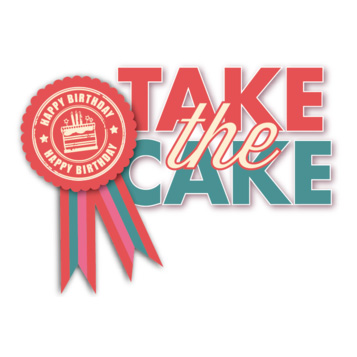 Mission: Take the Cake provides fun, special and customized parties to families who couldn't otherwise celebrate their children's birthdays due to economic strain or family crisis. We are located in Maplewood-South Orange, N.J., serving Essex and Union counties. We are committed to the idea that every child deserves a happy birthday!


Mission: The Connection is one of the leading non-profit organizations in the area, providing a wide variety of programs and activities that are open to women, men and children of all ages. Along with our fitness, aquatics, child care and recreation programs, The Connection is committed to providing vital community service programs for constituencies often not reached by other agencies. These programs include English as a Second Language, Pathways support services for women with cancer, comprehensive programs for children and adults with special needs and after school enrichment programs. Thanks to the generosity of our donors, The Connection Scholarship Fund ensures that everyone can participate and feel welcome in our programs.


Mission: Memories Live makes movies for individuals who are living with life-threatening illnesses to leave behind for their families. These movies made at no cost, give individuals the opportunity to share family and personal history, advice and mostly to leave a piece of themselves behind for their loved ones.


Mission: Down the Block, Inc. is a non-profit corporation created and run by a group of Millburn/Short Hills residents concerned that people are struggling financially right here in our town. Our mission is to provide short-term assistance to those of our Township neighbors facing unexpected financial setbacks.

Mission: New Eyes provides new prescription eyeglasses to individuals in financial need across the United States and distributes used glasses throughout the developing world. Our clients include children, the working poor and the elderly who cannot afford eyeglasses and the clear vision needed to navigate daily life. The simple yet critical tool of eyeglasses allows a child to succeed in school; an adult to find employment and a senior to live safely and independently.
Junior League of the Oranges and Short Hills


Mission: The Junior League of the Oranges and Short Hills is an organization of women committed to promoting voluntarism, developing the potential of women and improving communities through the effective action and leadership of trained volunteers. Its purpose is exclusively educational and charitable. Our Fill the Need Initiative is focused on addressing the basic needs of low-income children, pre-K through 8th grade, in our service area. Our community service work is dedicated to closing the gap on food insecurity, essential clothing needs, school supply gaps and hygiene needs of school-aged children living in poverty. We believe that when these basic needs are met with the necessary supplies and educational resources, that low-income children can focus their energy on succeeding in school.
Friendship Circle New Jersey, Inc.


Mission: Friendship Circle is a primary resource for families who have children or teens with special needs. Participants and their families benefit from a wide array of innovative respite, social and recreational programs. The parents enjoy some much-needed respite, secure in the knowledge that their children are in a safe, warm and welcoming environment.
Friendship Circle's distinctive approach of pairing participants with teen volunteers motivates, inspires and enriches everyone involved. At the heart of all Friendship Circle programming is the belief that each and every individual can be a productive member of the community and benefit from inclusive programming.

Mission: The mission of the Sound Start Babies Foundation for deaf and hard of hearing children is to support families of babies with hearing loss during the most critical years of brain development—birth to age 3—regardless of their ability to pay for services, through identification, evaluation, therapeutic intervention and education. Since 1996, the Sound Start Babies Foundation, formerly known as the Lake Drive Foundation for Children Who are Deaf and Hard of Hearing, has directed resources to the Sound Start Babies Early Intervention Program that provides transformational services during this crucial period for speech and language development. The Sound Start Program is an approved New Jersey State Department of Health early intervention program and an approved Medicaid provider. However, the Sound Start Babies Foundation must fill a gap of roughly $300,000 each year where state funding is insufficient to cover the cost of our intensive services.
Community Service Association of New Providence

Mission: A quick blurb about your organization – The Community Service Association of New Providence is an independent 501(c)(3) nonprofit organization that provides temporary assistance to New Providence residents with financial needs while respecting the dignity and anonymity of the individuals and families. This could mean helping a family with medical bills, paying utility bills or rent, clothing assistance, transportation, and more. The CSA was established in 1954.
Interfaith Food Pantry of the Oranges

Mission:The Interfaith Food Pantry of the Oranges (IFPO) is an all-volunteer, client-choice food pantry helping to meet essential human needs, including supplemental and emergency food, diapers and toiletries, to food-insecure residents of Orange and East Orange, NJ, with the added goal of treating all with dignity and respect.


Mission: Founded in March 2000, the South Mountain Conservancy is a volunteer, non-profit 501 (c) (3) organization dedicated to preserve, protect, and enhance the South Mountain Reservation through active stewardship, advocacy, and education.


Mission: The goal of Share The Vision is getting life-changing OrCam smart cameras to vision impaired NJ youth and young adults who cannot afford it. This assistive technology converts vital visual information into audio in real-time. OrCam is life-changing technology, empowering, increasing independence.