You are here : Home
Chatham
Chatham
Town Video
Chatham NJ Homes for Sale
The enticingly attractive areas of Chatham Borough and the neighboring Chatham Township share a common heritage and are often referred to as Chatham or The Chathams. This locale is known for its small-town elegance, quality public schools, and scenic green spaces. Residents adore their community for its quiet, residential appeal as well as the social element of its quaint downtown area. With gorgeous homes, well-maintained public spaces, restaurants, shopping, hassle-free commuting, and a family friendly atmosphere, Chatham couldn't be a more perfect location for New Jersey homebuyers.

Sorry we are experiencing system issues. Please try again.
Chatham
School Information

The School District of the Chathams is one of the best aspects of the Chatham area, known for its high standards, family involvement, and community engagement.  Educational excellence is highly valued in the Chatham community, and the district receives support from The Chatham Education Foundation of New Jersey, a very active group of parents and community members who work to provide their school system with additional resources and programs. The School District of The Chathams is served by four elementary schools (Milton Avenue, Southern Boulevard,Washington Avenue, and Lafayette School), Chatham Middle School and Chatham High School. Every one of these institutions boast a reputation for striving to meet the needs of every child through carefully tailored curriculums and an individualized approach that is tailored to meet the needs of each student. This degree of excellence has not gone unnoticed – Chatham High School was recently awarded with a Blue Ribbon Award of Excellence, the highest award conferred on schools by the US Department of Education. The district also offers athletic, musical, and theatre programs that help students to excel outside of the classroom and expand their fields of interest. Without a doubt, education is a top priority in The Chatham area.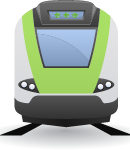 With beautiful homes, gorgeous scenery, and fabulous amenities within 25 miles of New York, it is no surprise that Chatham is an extremely popular area for commuters. Chatham Station is on New Jersey Transit's Morristown Line with a Midtown direct commuter service reaching New York Penn Station in as little as 45 minutes, as well as a direct train line to Hoboken. Many homes in Chatham Borough are within walking or biking distance of the Chatham train station, making it easy for commuters to get to work without the harrowing experience of trying to grab a parking spot early in the morning.
Chatham's location provides easy access to routes I-78 and I-287, the New Jersey Turnpike, the Garden State Parkway, and Route 280. The Newark Liberty Airport, a major continental and international gateway, is just a 20 minute drive away, and New Jersey Transit's MCM-3 bus runs through Chatham between Livingston Mall, Short Hills Mall, Madison, Morristown, Morris Plains, and Greystone Park.
Data compiled from the GSMLS. Deemed reliable, but not guaranteed. We feel that if you are in the market to buy or sell real estate in Chatham, it is important to understand the trends in Active Listings, Days on the Market, and Listing to Sale Price ratio so that you can make an educated decision.
OLP: Original List Price
LP: List Price at time of sale
SP: Sale Price
DOM: Days On Market
| | | | | | | | | |
| --- | --- | --- | --- | --- | --- | --- | --- | --- |
| ADDRESS | OLP |  LP  |  SP  | BR | BA | STYLE | SP/OLP | DOM |
| 25A CANTERBURY RD | $270,000 | $270,000 | $260,000 | 1 | 1 | OneFloor | 96% | 14 |
| 22 I Heritage Dr | $410,000 | $410,000 | $395,000 | 2 | 2 | OneFloor | 96% | 43 |
| 236 Riveredge Dr | $430,000 | $430,000 | $425,000 | 2 | 2 | TwnIntUn | 99% | 46 |
| 596 River Rd | $449,000 | $422,000 | $422,000 | 3 | 2.1 | Ranch | 94% | 12 |
| 89 Southern Blvd | $649,900 | $649,900 | $680,000 | 3 | 2 | Colonial | 105% | 27 |
| 26 Maple Rd | $824,000 | $824,000 | $831,000 | 5 | 2.1 | Colonial | 101% | 6 |
| 109 Ormont Rd | $899,000 | $899,000 | $899,000 | 4 | 2.1 | Colonial | 100% | 57 |
| 12 Yarmouth Rd | $999,000 | $999,000 | $985,000 | 3 | 2.1 | Colonial | 99% | 14 |
| 96 Huron Dr | $1,225,000 | $1,225,000 | $1,300,000 | 4 | 3.1 | Colonial | 106% | 8 |
| 138 Noe Ave | $1,375,000 | $1,375,000 | $1,325,000 | 4 | 3 | Colonial | 96% | 13 |
| 38 Peppermill Rd | $1,850,000 | $1,850,000 | $1,850,000 | 6 | 4.1 | Colonial | 100% | 0 |
| 107 LONG VIEW AVE | $2,195,000 | $2,195,000 | $2,100,000 | 6 | 6.1 | Colonial | 96% | 4 |
| 14 Overlook Rd | $2,295,000 | $2,295,000 | $2,450,000 | 7 | 5.1 | Colonial | 107% | 13 |
| AVERAGES | $1,066,992 | $1,064,915 | $1,070,923 | | | | 100% | 20 |
See More Market Stats for Chatham »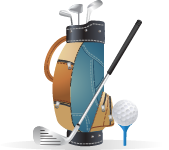 The Chatham area boasts a full range of relaxing and enjoyable entertainment options. The Chatham Cinema provides a relaxing and intimate environment to view the latest films, and the Chatham Community Players have been entertaining residents of Morris County and the surrounding area since 1922 with knee-slapping satire and thrilling drama at the Chatham Playhouse. Furthermore, there are outstanding cultural facilities and programs available through local universities that exemplify the inclusiveness that Chatham exudes. All of these family-friendly entertainment options truly showcase the spirit and atmosphere of the Chatham area.
Chatham offers a wealth of enchanting green spaces. The Great Swamp National Wildlife Refuge, home to more than 244 species of birds, a wide-variety of wildlife, plants and wildflowers, spans 7,600 acres with over nine miles of trails and boardwalks, and its key attraction is The Great Swamp Outdoor Education Center, which runs numerous special events and programs to educate visitors about the wildlife and greenery being preserved. Another gorgeous natural resource in Chatham is the Passaic River County Park, an expansive 769 acre natural space with more than 5,000 feet of shoreline, offering opportunities for a wide range of leisure activities.
Chatham sports numerous playgrounds and picnic areas, including but not limited to those at Shepard Kollock Park, Memorial Park, Shunpike Castle Playground, Garden Park, and Stanley Park. Residents love exploring all of the parks and trails in the area, and Chatham Recreation maintains dozens of athletic fields and courts for baseball, basketball, tennis, lacrosse, softball, hockey, football, volleyball, swimming, and golf. Chatham locals also enjoy the opportunity to join the Millburn Par 3 Golf Course, the Noe Pond Club, the Mountainview Field and Gym as well as the Colony Pool Club,which offers a large swimming pool, six tennis courts, and an impressive playground. Chatham Skate Park is an extremely popular local attraction with the younger crowd. The Chatham area also offers multiple gyms, golf courses, tennis clubs, athletic leagues, and dance studios to choose from and The Chatham Club has state of the art facilities for squash, fitness training, pilates, massages, and even karate and fencing. The wide variety of selections allow people with a diverse range of interests to feel at home here in Chatham.

The Chatham area has a rich and constantly evolving culinary scene with a distinct mix of restaurants to choose from. Residents can enjoy a number of award-winning fine dining restaurants, offering expertly prepared French, Italian, Chinese, Thai, and Japanese dishes. The area also has several casual bistro style restaurants, delis, and pizza shops, all with the family-focused atmosphere that is an essential aspect of the Chatham appeal. Locals love the area's diners and luncheonettes that are packed with classic New Jersey charm and serve delicious homestyle meals. Chatham also has many relaxing cafes that serve up excellent coffee and desserts while providing live entertainment, and the quaint ice cream shops in Chatham are great destinations for enjoyable evening outings. With so many options, it's obvious that the Chatham area is a remarkable locale for quality dining.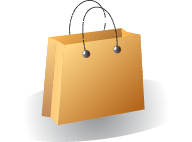 Chatham's downtown shopping area showcases the latest trends in a charming and elegant atmosphere, creating a fabulous shopping experience. While walking along Main Street, shoppers relax into the scenic and calming feel of the area while picking up designer fashion goods, gorgeous gifts, accessories, and homeware. This shopping district is known for its excellent array of boutique clothing, children's clothing and toys, jewelry, flatware,crystal, china, and even sporting goods, and Chatham's close proximity to the Short Hills Mall adds an upscale, luxury option for all of the locals' shopping needs. This eclectic collection of shops is sure to have something to delight any browsing customer.
Chatham also hosts The Hickory Tree Shopping Center and The Chatham Mall, both providing a variety of retail stores, specialty shops, and supermarkets which allow locals to meet their everyday needs with ease. Locals love the area's selection of bakeries and farmer's markets which feature only the freshest and most delicious of grocery options. You'd be hardpressed to beat the enjoyable and convenient shopping in the Chathams.