You are here : Home
South Orange
South Orange
Town Video
South Orange Homes for Sale
Township of South Orange Village features a vibrant community, abundant green spaces, and an excellent transit system all within close proximity to New York. The area is full of thriving businesses, artistic and cultural attractions, and shopping destinations, and the rich history of community involvement in South Orange has helped cultivate the friendly atmosphere and effortless living that the township's residents cherish. The well-maintained parks, preserved natural spaces, community gardens, and clean streets lined with independently owned businesses display the down-to-earth, compassionate character of South Orange. Residents revel in the ability to live in a relaxing and social area that offers convenient access to New York while preserving the feeling of easy living. This family-friendly locale is a commuter's dream!

Sorry we are experiencing system issues. Please try again.
South Orange
School Information

The School District of South Orange and Maplewood  includes The Montrose Early Childhood Center, seven elementary schools (Clinton, Jefferson, Marshall, Seth Boyden, South Mountain, Tuscan Elementary, and South Mountain), The South Orange and Maplewood Middle Schools as well as Columbia High School. All of these institutions live up to their reputation for academic excellence and rigor and boast a long list of impressive accomplishments, resulting from their strong emphasis on academic prowess and social responsibility as the foundation for all educational endeavours. Columbia High School is known as one of the most academically progressive high schools in the state of New Jersey and has been recognized nationally for its academic excellence with a Blue Ribbon award from the US Department of Education. The advanced academic programs provided by a committed staff as well as the full-range student supports and extensive extracurricular programs allow students to become lifelong learners and achieve acceptance into some of the nation's top universities. The South Orange-Maplewood Adult School stands as a testament to the value that this community places on education, offering continuing education classes in a diverse range of subjects for adults desiring to enrich their experience and expand their minds. The district also offers a highly praised children's camp during the warmer months called the South Orange-Maplewood Community Summer Program.
South Orange
Commuting Info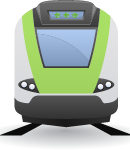 South Orange residents have access to both The South Orange Train Station and The Mountain Train Station, offering an approximately 25 minute commute to New York City's Penn Station. These stations ensure that there are multiple speedy and direct routes to Newark and Hoboken where the PATH Rapid Transit System transfers you to the heart of New York's financial center. The South Orange Jitney Bus Service allows residents to travel to various other transits stations with ease.
Routes 24, 124, 280, I-78, the New Jersey Turnpike, and the Garden State Parkway take a mere 5-10 minutes by car, enabling residents to traverse the state with ease. For the business traveler, The Newark Liberty Airport, a major continental and international gateway, is a 20 minute drive away.
Bus routes 92 and 107 pass between South Orange and Irvington, Newark, Newark Liberty Airport, Union City, and New York (to the Port Authority Bus Terminal). Other nearby mass transport options are the Ferry , the Lakeland Bus, and the Community Coach that travel straight to NYC or Atlantic City from nearby stops.
South Orange
Market Stats
Data compiled from the GSMLS. Deemed reliable, but not guaranteed. We feel that if you are in the market to buy or sell real estate in South Orange, it is important to understand the trends in Active Listings, Days on the Market, and Listing to Sale Price ratio so that you can make an educated decision.
OLP: Original List Price
LP: List Price at time of sale
SP: Sale Price
DOM: Days On Market
| | | | | | | | | |
| --- | --- | --- | --- | --- | --- | --- | --- | --- |
| ADDRESS | OLP |  LP  |  SP  | BR | BA | STYLE | SP/OLP | DOM |
| 372 VALLEY STREET-C1F | $109,900 | $103,500 | $115,000 | 2 | 1.1 | OneFloor | 105% | 132 |
| 120 3RD ST UNIT A* | $280,000 | $280,000 | $285,000 | 2 | 1.1 | HalfDupl | 102% | 14 |
| 25 HOLLAND RD* | $285,000 | $285,000 | $230,500 | 4 | 1.1 | Colonial | 81% | 22 |
| 377 WILDEN PL* | $469,000 | $449,999 | $449,999 | 3 | 1.2 | Colonial | 96% | 57 |
| 72 S Centre Street | $485,000 | $485,000 | $520,000 | 4 | 1.1 | Colonial | 107% | 22 |
| 139 SETON PL* | $497,500 | $449,900 | $445,000 | 3 | 2.1 | Colonial | 89% | 77 |
| 304 Radel Ter* | $595,000 | $595,000 | $611,500 | 3 | 2.1 | Ranch | 103% | 23 |
| 417 CLARK ST* | $850,000 | $850,000 | $850,000 | 5 | 3.1 | Colonial | 100% | 48 |
| 455 TWIN OAK RD* | $949,000 | $869,000 | $810,000 | 5 | 3.1 | Tudor | 85% | 49 |
| 296 MELROSE PL* | $989,000 | $899,000 | $899,000 | 6 | 3.1 | Victrian | 91% | 32 |
| 202 NORTH WOODS DR* | $995,000 | $895,000 | $880,000 | 5 | 3 | Colonial | 88% | 65 |
| AVERAGES | $591,309 | $560,127 | $554,182 | | | | 95% | 49 |
See More Market Stats for South Orange »
South Orange
Recreation Info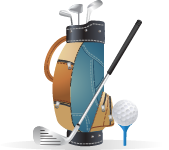 The South Orange community takes great pride in their The South Orange Performing Arts Center, which features a state-of-the-art, 415-seat theater, 5-movie screens operated by Clearview Cinema alongside a community space that seats 150 people. The Baird Community Center is the community's recreational and arts hub, housing the Pierro Gallery, art classrooms, an indoor theater, multiple tennis courts, a basketball court, and numerous additional amenities. South Orange is known for their impressive independent theater scene populated by a thriving network of artists.
One of the most enviable features of South Orange is its extensive community parks and facilities, including over 60 acres of parkland, the largest stretch in Meadowland Park and the adjacent Cameron Field. The amenities include nine baseball diamonds and little league pitches, 19 tennis courts, three soccer areas, a duck pond, playgrounds, a sculpture park, and winter sports areas, including a famous sledding hill. The South Mountain Reservation offers hiking trails, gorgeous overlooks, creeks, ponds, and a 25 ft waterfall all within its 2,048 acres of preserved woodland. The Reservation even hosts amazing dog park, mini golf, and a treetop adventure course. The magnificent South Orange Community Pool boasts an Olympic-sized pool within the impressive Cameron Field Complex, and the Orange Lawn Tennis Club, a private swim and tennis club, provides a more exclusive experience. The South Orange Department of Recreation and Cultural Affairs offers a variety of sports and fitness activities throughout the year, including baseball leagues, adult softball leagues, tennis instruction, track & field, soccer leagues, martial arts, swimming lessons and teams, basketball, and lacrosse.
South Orange
Restaurant Info

The South Orange's restaurant scene is extremely diverse, offering an unbelievable selection that residents love to explore. Indian, Chinese, Japanese, French, Ethiopian, Italian, Caribbean, and homestyle cuisines are all represented, and each restaurant has their own distinct atmosphere and style. For the casual lunch date, South Orange also hosts a number of casual diners, cafes, and pizzerias. This full range of dining options allows residents the opportunity for endless evenings out on the town, and many restaurants in the area have extremely comfortable, family-friendly atmosphere. South Orange also has high-class taverns and breweries, offering an astonishing variety of beers and supported by mouthwatering food menus. This community has no shortage of high-quality eateries with great service and amazing dishes.
South Orange
Shopping Info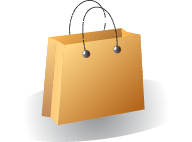 The Township of South Orange Village has a gorgeous downtown area with astonishing architecture, brick sidewalks, delightful parks, and Victorian gas lamps. Main Street South Orange and the South Orange Chamber of Commerce work to maintain the beauty of this aesthetically pleasing district in order to provide a top-of-the-line experience for shoppers browsing the eclectic range of shops, boutiques, and cafes in this bustling center. The area also features gourmet supermarkets and frequently hosts farmers' markets, adding a classy spin on the traditional suburban downtown experience. South Orange provides distinct, one-of-a-kind shopping options enviable by any visitor.