You are here : Home
Summit
Summit
Town Video
Summit NJ Homes for Sale
Don't be fooled by the MLS calling Summit "Summit City." It is NOT a city. Summit is known for having one of the best upscale town centers in the area. Living within walking distance of this town is AMAZING! The energetic town of Summit, NJ is surrounded by incredible real estate: absolutely exquisite estate homes, charming family homes and convenient, cozy town homes and condominiums.
Check out burbio for all Summit events, schools, and other helpful info!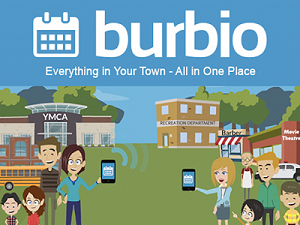 Summit has so much to offer its residents: convenient transportation to New York City, award-winning schools, plentiful recreational activities and programs, and a rich history! It is no surprise that so many people choose to call Summit home!



The data relating to real estate for sale on this website comes in part from the IDX Program of Garden State Multiple Listing Service, L.L.C. Real estate listings held by other brokerage firms are marked as IDX Listing. Information deemed reliable but not guaranteed.
Copyright © 2017 Garden State Multiple Listing Service, L.L.C. All rights reserved.
Notice: The dissemination of listings on this website does not constitute the consent required by N.J.A.C. 11:5.6.1 (n) for the advertisement of listings exclusively for sale by another broker. Any such consent must be obtained in writing from the listing broker.
This information is being provided for Consumers' personal, non-commercial use and may not be used for any purpose other than to identify prospective properties Consumers may be interested in purchasing.
GSMLS (Agent IDX) data last updated at June 23, 2017 1:46 PM ET
Summit
School Information

Summit school district, consists of five elementary schools for children in kindergarten through grade 5 – Brayton, Franklin, Jefferson, Lincoln Hubbard, and Washington. There is one Middle School, and one high school.
For early education, The Summit Primary Centers at Wilson and Jefferson, provide Summit's preschool and kindergarten students early childhood education. There is a lottery for the preschool.
Additionally, Summit after school programs are free and open to children in grades 6-12. They run all year, with expanded programs during the summer. There are plenty of other options as well to keep kids occupied during summer vacation, with a good selection of local summer camps, including the Academic Institute at Oak Knoll School, Kent Place School, creative camps at the Visual Arts Center of New Jersey, sporting activities sponsored by The City of Summit Recreation Department, and the Summit YMCA's camp program.
The Summit Area Community School (SACS) is a non-profit organization for residents of Summit and surrounding communities, offering classes ranging from languages, art and literature to music and career development, and even tutorials with Princeton professors. Adult classes run during the day, evening and on Saturdays for people high school age and above. For children in grades 1-4, Saturday morning classes are available through the Summit Area Community Kids (SACK) program.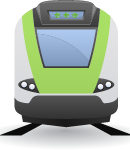 Visit www.njtransit.com for train schedule. For parking permit info, applications may be mailed or dropped off at The Summit Permit Center, 71 Summit Avenue, Summit, NJ 07901.They can be reached by phone at 908-522-1700. All residents who use the long term resident parking lots need to have the new white permit displayed on vehicles. Those vehicles without the new parking permit will be ticketed. Those with pre-paid permits are issued hanging tags to place on their rearview mirror. Those who pay daily will receive a sticker.
Resident Owned Vehicles: Valid NJ registration showing your name and current Summit home address. Lease of Company Owned:Valid NJ driver's license showing your name and current summit home address and valid NJ registration for leased or company owned vehicle and valid insurance card showing your Summit home address, if you pay, or recent personal residential phone, internet or cable bill, if the company pays the insurance. Permits can be prepaid or you can pay per day. Pre-paid rates are $80 a month, $175 for the quarter or $600 for the year. If you choose to pay daily, you will need to pay $4 per day at the machines located in the garage.
Non-Resident Parking Permits are available at the following rates: Monthly $110, Quarterly $330, Annually $1,165.
Data compiled from the GSMLS. Deemed reliable, but not guaranteed. We feel that if you are in the market to buy or sell real estate in Summit, it is important to understand the trends in Active Listings, Days on the Market, and Listing to Sale Price ratio so that you can make an educated decision.
OLP: Original List Price
LP: List Price at time of sale
SP: Sale Price
DOM: Days On Market
ADDRESS
OLP
 LP
 SP
BR
BA
STYLE
SP/OLP
DOM
768 Springfield Ave, B3*
$360,000
$360,000
$375,000
2
2.1
TwnIntUn
104%
14
11 EUCLID AVE UNIT 6C*
$509,000
$509,000
$516,000
2
2
HighRise
101%
4
11 Van Dyke Pl*
$545,000
$545,000
$535,000
3
1.1
Colonial
98%
11
91 Passaic Ave*
$549,000
$549,000
$605,000
3
2
SplitLev
110%
21
62 Park Ave*
$575,000
$575,000
$555,000
3
2.1
MultiFlr
97%
38
24 South Street
$599,000
$599,000
$599,000
3
2.1
Colonial
100%
56
67-73 NEW ENGLAND

AVE Unit 75D

$614,900
$614,900
$608,000
2
2.1
TwnEndUn
99%
16
30 Elm St Unit 30C
$695,000
$695,000
$705,000
2
2.1
TwnIntUn
101%
4
7 Plain St*
$699,000
$675,000
$660,000
4
2
Colonial
94%
32
18 Greenfield Ave*
$725,000
$725,000
$725,000
4
3
RanchExp
100%
14
129 Springfield Ave*
$799,000
$799,000
$800,000
4
2.1
Colonial
100%
16
33 Miele Pl*
$799,000
$799,000
$830,000
4
3.1
CapeCod
104%
9
11 Shadyside Ave*
$799,000
$799,000
$825,000
4
2.1
Victrian
103%
9
5 Hillview Ter*
$799,000
$799,000
$799,100
4
2.1
Colonial
100%
11
2 Carleen Ct*
$819,000
$819,000
$805,000
5
3.1
Bi-Level
98%
20
18 RUTHVEN PL*
$949,000
$949,000
$955,000
4
2.1
Colonial
101%
15
12 HICKORY RD*
$1,050,000
$1,050,000
$1,125,000
4
3
Colonial
107%
9
128 Ashland Rd*
$1,050,000
$1,050,000
$1,025,000
4
2.1
Tudor
98%
21
199 Mountain Ave*
$1,075,000
$1,075,000
$1,080,000
4
2.1
Victrian
100%
7
152 Division Ave
$1,195,000
$1,195,000
$1,195,000
4
3.1
Custom
100%
4
84 Dale Dr*
$1,330,000
$1,330,000
$1,251,500
4
3.1
Colonial
94%
39
141 Oak Ridge Ave*
$1,399,000
$1,399,000
$1,399,000
5
4.1
Colonial
100%
19
91 Druid Hill Rd*
$1,450,000
$1,450,000
$1,410,000
4
3.1
Colonial
97%
111
41 Druid Hill Rd*
$1,699,900
$1,599,000
$1,535,000
6
4.1
Tudor
90%
64
2 Manor Hill Rd*
$1,700,000
$1,700,000
$1,775,000
5
3.2
Colonial
104%
12
123 Whittredge Rd*
$1,950,000
$1,950,000
$1,975,000
5
4.1
Colonial
101%
0
74 Bellevue Ave*
$1,995,000
$1,895,000
$1,842,500
5
4.2
Colonial
92%
30
18 Hobart Ave*
$2,150,000
$2,150,000
$2,050,000
5
4.1
Colonial
95%
44
15 Woodfern Rd*
$2,179,000
$2,179,000
$2,030,000
6
5.1
Colonial
93%
73
AVERAGES
$1,070,959
$1,063,203
$1,054,831
99%
25
See More Market Stats for Summit »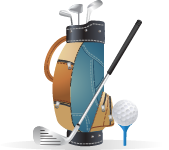 Entertainment and the Arts
Summit is home to the Visual Arts Center of New Jersey, the largest such institution in the state, which is devoted exclusively to contemporary art, including painting, ceramics, sculpture and digital media. It's stimulating exhibitions range from museum-quality shows by internationally famous artist to works by talented locals in the three interior galleries and the Art Park outside. There is also a nine-studio art school with inspiring programs to bring out the inner artist, whatever your ability. The center hosts creative kids parties too, as well as a summer camp.
The arts have long played an important role in Summit life. Worthington Whittredge, a renowned painter of the Hudson River School, lived here from 1880 until his death in 1910.  Summit Playhouse , the community theater, has been going strong since 1918. The company stages several shows a year and supports the Kaleidoscope Theatre for Youth. Summit Chorale is New Jersey's oldest community chorus (it recently celebrated its 100th anniversary), and performs a huge variety of works from the classic to innovative modern pieces. Summit Symphony was formed in 1938 and gives at least three free recitals a year. The quality matches that of many professional orchestras, although every member of the ensemble is an amateur musician.  As might interest a lover of more progressive music, The Velvet Underground gave their first ticketed show at Summit High School!
The Mayor's Partnership for the Arts has raised tens of thousands of dollars to bring art to the community since 2002, ranging from free jazz concerts and sculpture exhibitions in Wilson Park to brightening up some of the city's bus shelters with stained glass panels. The Clearview Cinema is in the center of town on Springfield Avenue, in the heart of the restaurant and café zone. Hint: Ricky's Candy Store is just a few doors away.
Great Outdoors
In spring, vast drifts of daffodils are a must-see at the Reeves-Reed Arboretum on Hobart Avenue, although the 12 ½ acres of formal gardens and woodlands are impressive at any season.  The gardens have been laid out to represent design trends by prominent landscape architects of the late 19th and 20th centuries. The arboretum is listed on the National and State Registers of Historic Places.
Driving into the center of Summit, you can't help but be impressed by the amount of public open space. In fact there are well over 70 acres of parkland all together. Memorial Field on Parkview Terrace and Ashland Road is by far the largest and includes baseball/softball fields, soccer fields, a cinder track, tennis courts and a playground.
The Tatlock/Greenfield Recreation Fields on Butler Parkway boast a synthetic turf football stadium and track, along with four lighted tennis courts, practice fields and a playground. Mabie Playground on Elm Street and Summit Avenue also has courts for basketball and bocce, and at Wilson Park there are paddle tennis courts, baseball/soccer fields, a basketball court and a playground. There are also two multipurpose fields at Glenside Fields. Briant Park to the east of Summit, near Route 24, is 30 acres of rolling grassland with a large pond.
Sporting Life
The City of Summit Recreation Department sponsors a wide array of recreational activities, from basketball, football, karate and soccer to softball, swimming, tennis, cheerleading, a ski club and yoga. There are kids' summer camps, too. Where better to cool off and socialize during the summer than the award-winning Summit Community Pool? Who needs the beach – there's also a sand volleyball court here, and a shady picnic grove. Many of my clients are overjoyed when they discover the great golfing opportunities in the area. Whether you are looking to develop your game, unwind from the stresses of the work week, entertain clients, or relax in the company of fellow golfers at the 19th hole, there is an impressive array of award-winning golf courses within easy striking distance. Baltusrol Golf Club, only 2½  miles away, recently hosted the PGA Championship and is a private club. Even closer to home is the hugely popular (also private) course at Canoe Brook Country Club.
Summit was the first town to open a municipal-built golf course in New Jersey. Summit Municipal Golf Course stretches across 13 acres of a former private estate. The annual tournaments are highlight of the year for many members. Check out all the golf courses close to Summit at golflink.com.
At the Beacon Hill Club on Hobart Avenue, nine acres of beautifully landscaped terraces, gardens and woodlands surround the buildings, tennis and paddle courts, pool and ice skating rink. For informal exercise that's a lot of fun check out Summit Hash House Harriers cross country running club, where an integral part of the action involves quenching their thirst at local establishments.
Family Activities
If you're looking for something to do with the whole family, the Watchung Reservation provides hiking trails, playgrounds, and even has horse stables.  Also outside, but at a somewhat more manageable size, you can find playing fields, playgrounds, and picnic tables at Briant Park and Wilson Park.  If you're looking indoors, Color Me Mine offers classes in pottery painting, as well as walk-in activities geared towards all ages; they also do birthday parties.  Also, only a few towns over you can find the Turtle Back Zoo, a very popular and engaging family spot.  For even more information on what to do with the whole family, you can check out Macaroni Kid, where local mothers keep the community updated on local family-friendly events and activities.

During the summer there is a distinctly European feel to the area around Union Place, where there is café-style dining on the wide sidewalk.  It is a wonderful spot to meet friends for a quick lunch or a leisurely dinner while watching the world go by. Fiorino's on Maple Street is a top pick, and has earned glowing praise from Agata's for its take on classic Tuscan cuisine.  For a taste of contemporary India, try Dabbawalla, a modern canteen type restaurant on Springfield Avenue. At the top of Union Place you will find the unmistakable Summit Diner, which has been serving hearty breakfasts, snacks and suppers to the community for longer than most can remember. Broadway Diner on River Road is also a good place for great family breakfasts, and for informal family dinners head over to La Pastaria.
The Summit Food Market on Springfield Avenue, a traditional deli and grocery store, serves up a vast range of made-to order sandwiches from breakfast time on. Everyone raves about Roots Steakhouse on Springfield Avenue – not just for its superb dry-aged beef but also for the extensive wine list. Take a tip and book early! Winberrie's restaurant and bar is a favorite after-work meeting place. It is in part of what used to be The Summit Opera House erected on Springfield Avenue in 1894 as a "dry entertainment" hall. It's right across from our office, and you'll be sure to see a few Keller Williams agents there for our weekly Thursday night Happy Hour. Jill, from our office, is "Chairman of the Bored" and makes sure it's always a fun time for all.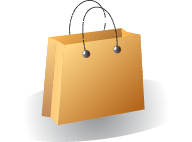 There's a relaxed and timeless feel to shopping in downtown Summit along Springfield Ave and its side streets, thanks largely to the profusion of family-owned businesses. Chic boutiques, interior design shops, florists, gifts shops, jewelers, book sellers and sports stores mingle with hardware stores, drugstores, galleries and outlets selling fine wines and gourmet food. If you desire a little pampering you've got plenty of choices among the myriad of salons, spas and nail salons. Whatever you are looking for, you are sure to be rewarded.
In Union Place, just across from the Summit train station, is one of the town's retail gems – the Summit Cheese Shop. The tiny space is a pungent treasure trove of dairy delights, and they do sandwiches too. The Wine List of Summit on Springfield Avenue is steeped in the proprietor's passion for the noble grape, with thousands of bottles from all over the world stretching down the aisles. A short stroll along the road and over the rail bridge is the car connoisseur's dream: both small boys and grown men have been known to spend hours drooling over the slick cars and one-off motorcycles in the Performance Auto Group window. You will find Natale's Bakery a little out of Summit center on Broad Street. Don't be fooled by the unassuming brick building. Here you'll find the yummiest pastries, breads and pies. The donuts are known as the best in New Jersey and the angel cake is amazing.
Over on the other side of town is Summit Antiques Center, with collectibles and furniture from a bygone era. And don't forget that the designer labels and big store names are just a five minute drive away at the Short Hills Mall. The Farmers Market comes to town every Sunday between June and November, in the Summit Shop & Park Lot at the corner of Maple St. and DeForest Ave. There is ample free customer parking in Summit. Check out some useful maps of  Summit Downtown, where you will find shopping, restaurant and services directories as well as information about upcoming events.