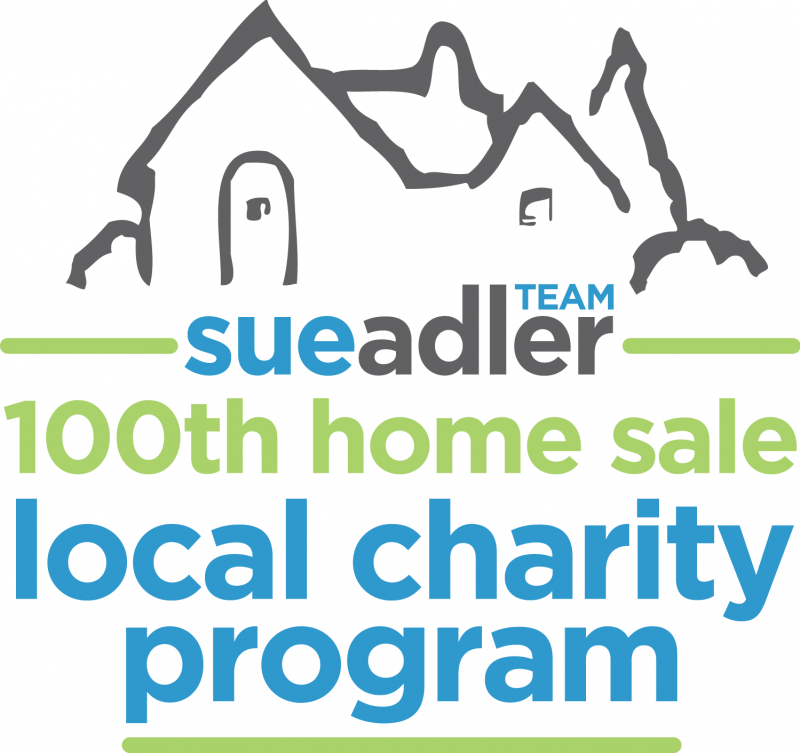 First round voting for the Sue Adler Team 100th Home Sale Charity Program is officially closed! Thank you to everyone in the community who took the time to cast a vote between March 15th and today – 13,020 votes to be exact! That's more votes than were cast through the final round last year – we are so fortunate to live in communities where neighbors reach out to neighbors and where our charitable organization have such support!
We want to thank each and every one of the non-profit organizations that participated in the first round of voting. We are humbled by the work that you do, and the time and energy that you invest in making this world a better place. It is an honor for The Sue Adler Team to get to know so many of these organizations through our 100th Home Sale Charity Program; you are truly inspiring and remind us everyday to reach out to our neighbors and that every act of kindness makes a difference in someone's life.
Our participants this year included (in no particular order): Down the Block, Girls on the Run New Jersey East, Summit Speech School, Family Promise of Union County, SAGE Eldercare, Junior League of the Oranges and Short Hills, Christopher and Dana Reeve Foundation, Home for Good Dog Rescue, Community Food Bank of New Jersey, Take the Cake, Imagine – A Center for Coping with Loss, Cora Hartshorn Arboretum and Bird Sanctuary, The Connection, Our House Foundation, The Blue Wave, Memories Live, and Friendship Circle New Jersey. You can also read more about these organizations by visiting www.sueadler.com/blog/ and reading our blog posts featuring "5 things you should know" about each non-profit organization.
The six charities that received the most votes are moving on to the final round of voting, which begins Monday, April 17. Votes from the first round do not carry over, so all six organizations start on even ground. Remember, you can vote once a day every day for your favorite charity through the close of our 100th Home, at which time we will give away $20,000, with $10,000 going to the charity with the most votes!
And the winners are…
Stay tuned – our top 6 will be announced early tomorrow morning!