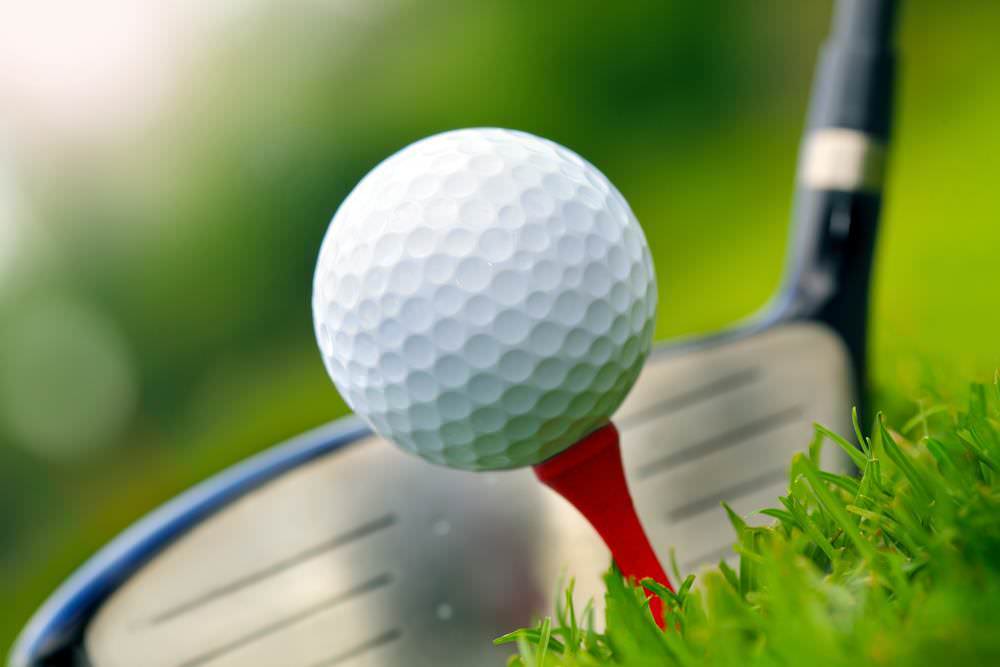 Neil Kleinwaks, owner of JC Klein Jewelers in Bridgewater, is hosting the 13th Annual Charity Golf Event to benefit the Summit Speech School.
There are several ways to participate in the golf outing. A platinum signup for $1,500 is for a foursome, with a featured listing on the sponsor board and the company name appearing in the tournament program, plus a banner displayed during the entire event. Gold for $750 is a twosome, serving as a sponsor of the buffet lunch and dinner prizes for winners, plus a featured listing on the sponsor board and the company name appearing in the tournament program. Silver for $200 has the name appearing in the program, and Bronze for $100 has the company name in the program. A 19th hole sponsorship is $400, golf bag tag sponsorship is $400, and it is $185 to be a player.
The event begins with registration at 7:30 a.m. and the shotgun start at 9 a.m. The awards banquet will follow.
The golf format is four-man teams, and the contests will be for longest drive and closest to the pin as well as luxury hole in one prizes. There will also be raffle prizes. Player registration is required by May 1. Make checks payable to Summit Speech School, and send them to JC Klein Jewelers, 81 Old York, Bridgewater, NJ 08807.
The school teaches New Jersey's hearing impaired infants and preschoolers to listen and speak for themselves without the use of sign language. It is one of only 44 auditory and oral option schools across the country, and the only one in New Jersey. Summit Speech School, located in New Providence, New Jersey, was founded in 1967. The school is one of only 51 private oral/OPTION schools in the country and the first in New Jersey teaching children who are deaf and hard of hearing to listen and talk without the use of sign language. Using intensive speech, language and auditory training sessions, along with FM systems, their own hearing aids, and cochlear implants, the children learn to maximize their listening, language and speaking skills. Approximately 3,000 children from more than 230 communities throughout New Jersey have attended the school. It is the mission of Summit Speech School to enable children who are deaf or hard of hearing to take their place in a hearing world by providing superior educational and therapeutic support services through an auditory/oral program.
The school services more than 130 children from birth through high school annually. These children reside in communities throughout northern and central New Jersey.
The school describes its programs as follows:
Parent Infant Program (birth to three years of age) – Summit Speech School is a New Jersey Early Intervention provider. Our Parent Infant Program offers parents and caregivers the skills and confidence they need to help their young children learn to listen and talk. Individualized sessions provided at home or in childcare settings are guided by certified teachers of the deaf and focus on auditory habilitation and speech/language development.

In addition to the children's individual services, toddlers between the ages of 15 and 36 months are eligible to receive additional on-site services in our group program, Sound Beginnings. Children work with our professionals while the parents participate in facilitated support and educational sessions. A pediatric audiologist is on staff to provide needed service.

Preschool Program (three to five years of age) – Our staff uses intensive small group language/listening sessions alternating with larger group content specific lessons. The school's speech pathologists, classroom teachers and teaching assistants work as a team to track the children's vocabulary, listening skills, speech, syntax, and discourse skills. Audiology and the related services of speech therapy, occupational therapy and physical therapy are available.

Itinerant Teacher of the Deaf Program (preschool through high school) – As the mainstreaming of children with hearing loss grows, so does the need for specially trained teachers to provide support to them, their parents and school personnel. Summit Speech School provides a wealth of services tailored to specific children's needs, maximizing the benefits they receive from their mainstream placement. Audiological services are also available.

Audiology: In 2006, with the assistance of the Healthcare Foundation of New Jersey, Summit Speech School opened its Audiology Center with the objectives of serving the audiological needs of the Summit Speech School student population and providing pediatric outpatient services to the community.

Sorry we are experiencing system issues. Please try again.