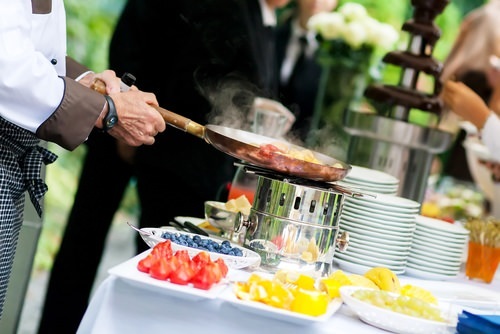 The Downtown West Orange Alliance (DWOA) is proud to present the 4th Annual Downtown Music Festival and Taste of Downtown, which will take place July 5, 2013. The Festival will take place at Colgate Park, at the corner of Franklin Avenue and Cherry Street.
DWOA is a non-profit organization that has the task of managing the SID, or Special Improvement District in West Orange, New Jersey. The Alliance was established in 1998, and recognizes the one-of-a-kind contributions from historic, residential and commercial real estate and companies that make up the downtown area of West Orange. The SID was formed to revitalize the areas of the community like Eagle Rock, St. Mark's, the Valley and Tory Corner.
West Orange attracts new residents often, so re-structuring the downtown area to provide more resources and activities for those who live in and visit the area. The Alliance works actively to increase the property values in the West Orange for those who are searching for homes, as well as citizens looking for commercial space.
The Downtown Music Festival and Taste of Downtown is in keeping with DWOA's mission statement, which explains the organization's overall goals for the advancement of downtown West Orange. The mission statement reads:
"To create a town center that marries the historic past of West Orange with a future that includes a variety of retail stores, family-oriented as well as upscale restaurants and entertainment facilities, and medium and high rent residences. Downtown will become a magnet for residents of West Orange and the surrounding area who will view it as a place to spend their money and time. As such downtown West Orange will become a community that will experience increases in property values in both the consumer and business segments."
These clear objectives for West Orange make the Downtown Music Festival and Taste of Downtown even more attractive to residents. This family-friendly activity appeals to West Orange citizens of all ages, and includes tastings from some of the best restaurants in the city, along with live music that attendees will enjoy outdoors.
If you're planning to attend the 4th Annual Downtown Music Festival and Taste of Downtown, bring a blanket or chair so you can comfortably enjoy the music performances. And come hungry, so you can enjoy the delectable samples that Downtown West Orange restaurants have prepared and will be serving at the Taste of Downtown Food Court.
Admission to this event is free, and attendees can purchase as much food as they would like while various bands play the outdoor stage. To get more information on this event, call DWOA at (973)325-4109. You can also contact DWOA representative Megan Brill at [email protected] for event details, or visit the Downtown West Orange Alliance at www.downtownwestorange.org.
See Homes for Sale Near West Orange & Surrounding Areas.