As you walk through the doors of Ahrre's Coffee Roastery in downtown Summit, the delicious, friendly aroma of fresh brewed coffee immediately greets you. For coffee lovers everywhere, there is nothing like it; and for coffee lovers in the Summit, New Jersey area, Ahrre's is a special treat.
Ahrre — pronounced like the letter "R" — opened his location inside of The Wine List of Summit on Springfield Avenue in July 2015. Being situated in the heart of downtown makes Ahrre's a convenient stop for commuters on their way on or off the NJ Transit Mid-Town Direct trains; as well as those out for a stroll or on their way to work locally. A simple, single cup of coffee is sometimes all a coffee lover needs; but if you're craving a more elaborate latte or cappuccino, the experts behind the counter are more than happy to prepare your specialty drink of choice. There is always something for everyone, and it's always served up with a smile and friendly conversation.
How did this local coffee roaster get his start? Ahrre Maros was born and raised in Summit, graduated from Summit High School, and then went off to California to study. After graduating from University of California, Riverside, Ahrre moved to Berkeley, CA and became accustomed to the amazing, fresh-roasted coffee and the coffee scene that was part of the Bay Area culture. On his trips back to Northern New Jersey, he realized this area could benefit from the coffee scene he was experiencing out west, and at the urging of friends, decided to head back to Berkeley to learn the coffee business with the goal of opening his own Roastery in Summit.
Unfortunately, a suitable space was not to be found in Summit, just yet, so Ahrre opened his first location in Cranford in 1990. He was well received so he opened his second one in downtown Westfield in 1992. Shortly thereafter, he found the perfect spot in Summit and opened the Common Ground Café, less than a year later, in 1993, on the corner of Maple Street and Union Place. Unfortunately, this location had a short five-year run before it was pushed out by the coffee giant down the street. Nevertheless, Ahrre persisted and reopened in Summit fifteen years and 4 days later, on Springfield Avenue, in August 2012, where he stayed for three years before moving across the street to the Wine List, where he is now.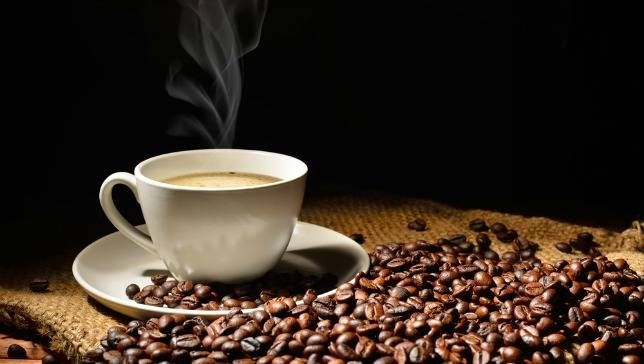 Though there are several locations to boast currently, in Summit, you can find Ahrre's Coffee Roastery @ The Wine List of Summit, located at 417 Springfield Avenue. The Roastery is open Monday-Friday from 7:30-6, Saturdays from 9-6 and Sundays from 9-5. For more information, visit www.ahrre.com, email [email protected] or call (908) 277-6565.
The Sue Adler Team is committed to forging community partnerships with our local businesses and working together to make a difference in the lives of those around us. This summer we teamed up with Ahrre's Coffee Roastery – for every purchase of a 1 lb. bag of the limited edition, special feature Sue Adler blend, we donated a portion of the proceeds to the Keith Knost Special Needs Fund. The Keith Knost is a former Summit resident who was paralyzed from the chest down in a horrific car accident in October of 2000 and currently resides at Manor Care in Mountainside where he is adjusting to his new life circumstances. Ahrre's Coffee With Conscience Concert Series has benefitted this Fund in the past, and Ahrre continues his commitment to this cause. For more information regarding the Trust, please visit http://www.makingcontact.com/keith/special_needs.html
A little caffeine pick-me-up to lift your spirits can certainly brighten your day, and when you purchase up a bag of Sue Adler Blend coffee, your generosity will help lift the spirits and brighten the day of Mr. Knost.