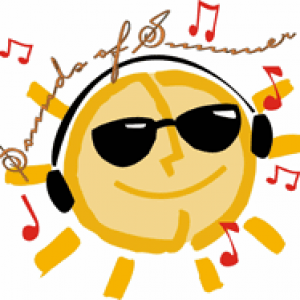 Berkley Heights Feast and Fireworks – July 13-16
Berkley Heights will feature a fair at Carmel Field each night from 6-11pm.  Unlimited wristbands will be sold for $25 and individual ride tickets will be available on July 13th.  On Saturday July 15th, and small family friendly firework display will take place at 9:30pm.  On July 16th at 8:00am, the members of the Mt. Carmel Society have organized a processional parade through town with the Blessed Mother Statue.
MaplewoodStock – July 14-15
Maplewood's 15th Annual Maplewoodstock Music and Arts Festival, a free, two-day, live music and arts event, will be held July 14th and 15th from noon – 10pm each day in Memorial Park.   The festival will feature 23 local bands.  In addition to the music, there will be local arts and crafts vendors with handcrafted goods, artwork, clothing, and jewelry, as well as a food court with options that include burgers, tacos, lobster rolls, Thai food, fresh squeezed lemonade, and jerk chicken. Maplewoodstock will also have a beer garden, a large KidZone with games, inflatable rides, crafts, and more.
Wellness on the Waterfront – Tuesdays, Wednesdays and Thursday though out July
The Essex Country South Mountain Recreation Complex Clipper Pavilion will feature free weekly activities at the waterfront in the South Mountain Reservation during the month of July.  On Mondays from 6:30pm – 7:45pm there will be free yoga classes for beginners and seasoned yoga practitioners.  Each Tuesday at 7pm enjoy music on the waterfront from broadway tunes, big band, steel drums and more.  Thursdays at dusk, families can take advantage of the movies under the stars on the rooftop of the Turtle Back Zoo parking desk.
Summit Shakespeare on the Green – July 11
At 7:00 pm, the Shakespeare Theatre of New Jersey presents The Shrewd Mechanicals'  inaugural performance. Bring a picnic dinner or pick up a snack from the onsite vendors. Rain location will be Central Presbyterian Church, 70 Maple Street.
Summit Concert Series – July 10
Exit Row will perform on the Village Green at 7:00pm.
Short Hills Greenwood Gardens – July 10-11
Wednesday July 10th enjoy wine and cheese on the east terrace of Greenwood Gardens at 6pm and a guided walk through the garden that begins at 6:45.  On Thursday at 6pm, discover the details behind the heirloom garden ornaments, sculptures and statues from both the day and Blanchard eras.  Enjoy a glass of wine during the walk. Tickets can be purchased online.
Madison Concert Series – July 14
On Friday July 14th, the Downtown Concert Series presents a  family-friendly concert from 6-8pm held outside on the front lawn of the Museum of Early Trades and Grafts.
South Orange Art and Concert  in the Park – July 11 
Starting at 6pm, trace your hands and add your custome design within your tracing to the giant hand mural at art in park at Flood Hill.  At 7:30 the E-street Shuffle band (a Bruce Springstein tribute band) from Asbury Park will perform.
Westfield Jazz Series – July 10
This week Westfield will feature Jim Cohen, New Jersey Festival Orchestra, Dave Leonhardt Trio and Swingadelic.  These bands will perform throughout the town.  For more information on locations and times click here.
Westfield Summer Concert Series – July 11 -12
Black Dog, a Led Zeppelin Tribute band will perform at the Union County Summer Arts Festival at Echo Lake Park on July 11. On July 12 at 7:30pm, the Westfield Summer Concert Series at Midowaskin Park presents the Westfield Community Concert and Swing Band.