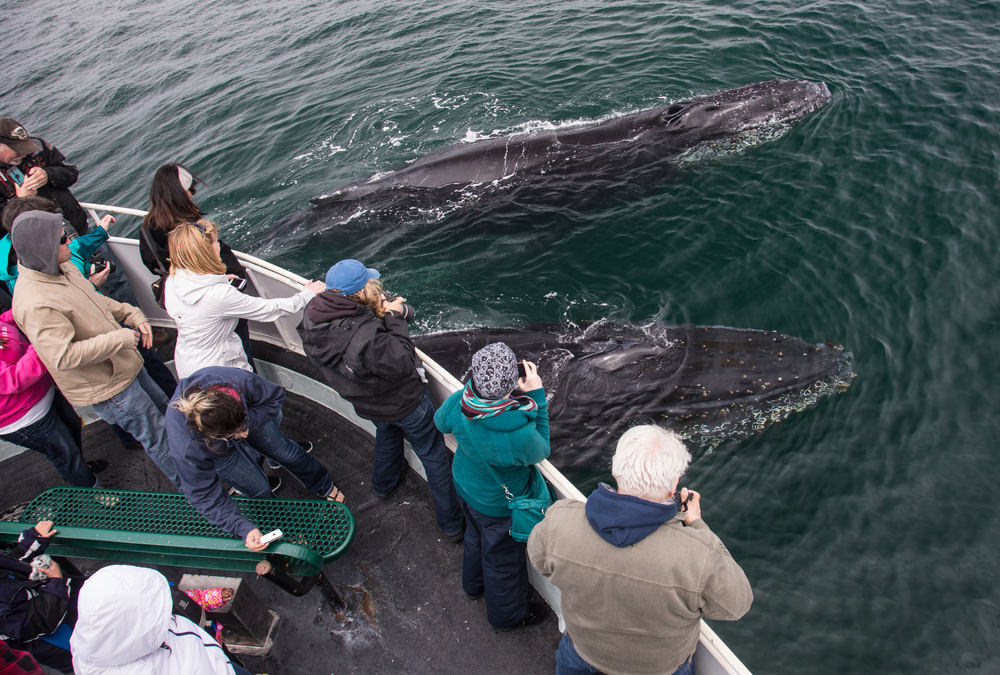 While it may still look and feel like winter outside, spring is just around the corner. That means Spring Break is nearly here, too! If you've decided to forgo a trip to a tropical destination this year, don't worry. There are still plenty of fun destinations within a few hours of our Midtown Direct Train Line communities. Here's a sampling of some of our New Jersey favorites to enjoy with your family.
For Animal Lovers
If no vacation is complete without spotting an exotic animal or two, you'll find what you're looking for right here in New Jersey. For those who prefer a land-based animal sighting, head to Lakota Wolf Preserve in Columbia. This wildlife preserve is home to wolves, foxes and bobcats and is the only one of its kind in the state. They offer one-of-a-kind tours and photography opportunities that let you get up close and personal with the wildlife. If you're more into animals of the swimming variety, head to Cape May for some whale and dolphin watching. The Cape May Whale Watcher has the largest and fastest boats for spying marine mammals in New Jersey. Head out for a three-hour cruise of the Delaware Bay and the Atlantic Ocean.
For Adventure Seekers
Are you hoping for something a little more exciting for your Spring Break? Then check out iPlay America in Freehold. This indoor amusement parks thrills guests with an assortment of rides, laser tag, go-karts and arcade games. Feast on a variety of food including authentic Jersey Shore style snacks and treats. If you have a child who has a passion for construction equipment, then you absolutely must go to Diggerland USA in West Berlin. This 14-acre park is the only construction-themed adventure park in the United States. It features over 25 attractions and lets adults and children drive, ride and operate real machinery.
For Science Geeks
If you want to have a fun Spring Break that is also educational, then the Liberty Science Center in Jersey City is a great choice. Located in Liberty State Park with a view of the Statue of Liberty, the center features 12 exhibit halls and the largest dome IMAX theatre in the world. Current exhibitions include the Nikola Tesla Lightning Show and Mythbusters: the Explosive Exhibition. Is your kid more of a bug collector? Then take a day trip to Insectropolis in Toms River, home to thousands of exotic insects from around the globe. View bugs in recreations of their habitats. Or be brave and actually touch a live tarantula or scorpion!
For Resort Enthusiasts
If your idea of a perfect Spring Break includes relaxing and letting your troubles melt away, New Jersey has plenty of top-notch resorts. One of the finest is Crystal Springs Resort in Sussex County. This 4,000-acre resort nestled in rolling farmland features a lodge and hotel, several spas, six award-winning golf courses and 12 restaurants. If you'd like to hit the slopes, then book a stay at Mountain Creek. With our recent snow, now is the perfect time for some skiing, snowboarding, snow tubing or zip lining before the season ends.
With so many great destinations within New Jersey, there's no reason to venture far from home this Spring Break! Where will you go this year?
For More Information
If you'd like more information about buying or selling a home in one of the Midtown Direct Train Line communities, please click here to speak with The Sue Adler Team, or call 973-936-9129. We hope you have a fun and relaxing Spring Break!