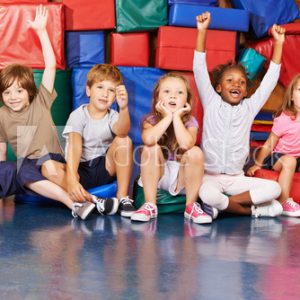 It's getting cold. As the temperature drops, so will your enthusiasm for going outside for long periods of time. If you're a parent, you're probably thinking about what to do with your toddler once it's too cold for the playground. Here's a tip: find an indoor facility where not only can your child run around and work off that excess energy, but also where they'll interact with other children and exercise their little minds. You'll be glad to know that the area is full of indoor play spaces. Here's a list that we rounded up:
Genius Gems – Genius Gems, in Millburn, is a STEM experience for children and adults featuring 24,000 magnetic tiles. They offer drop in imaginative play, STEM classes, birthdays and more!
The Busy Bee – The Busy Bee, Millburn, is a specifically designed indoor playground for children ages 0-5 to engage in imaginative play! Enjoy open play, weekly classes, drop in Happy Hour pricing, birthday parties and more.
Kidoolo Play Club – Kidoolo Play Club, in Springfield, is a unique kids (toddler to school age) + adult play experience that specializes in birthday parties, laser tag, video games, dancing and private events.
Skyzone Trampoline Park – Skyzone, in Springfield, is a giant indoor trampoline park for the entire family.  Enjoy weekly dodgeball, open jumping, birthday parties and more.
Kidville – Kidville, in Summit, is a play space where newborns to six year olds can take advantage of fun classes and programs designed by early childhood development specialists. Enjoy their music and dance studio, art room, and indoor playground, all rolled into one!
Work and Play South Orange – Work and Play, a co-working facility with childcare, open play, classes and event space in South Orange.
The Connection Drop In and Play – The Connection, in Summit, offer a drop in play gym for a nominal fee where kids age 0 to 5 years can enjoy playtime in their huge gym including balance beams, uneven bars, vault, spring floor, Tumble Trak and more..
The Village Play Café – The Village Play Cafe, in Chatham, is an indoor play cafe offering high quality classes and open play for children and their caregivers. More than an indoor playground, the Village is designed to provide a comfortable oasis for adults to socialize while allowing their children to learn through meaningful play.
Imagine That Museum – Imagine That, in Florham Park, children can explore their 16,000 square foot space, featuring over 50 unique exhibits.
The Gravity Vault  – The Gravity Vault, in Chatham, offers 14,000 square feet of climbing, 40+ foot climbing walls, 45-60 rope top stations and lounges for kids and adults of all ages!