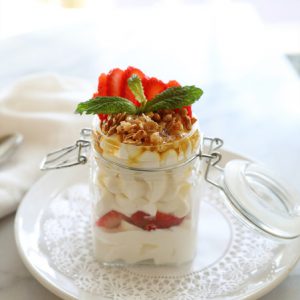 Devoted foodies and restaurant goers will love this spring's crop of top new restaurants that are opening in New Jersey. From barbecue tacos paired with craft cocktails to modern twists on Italian fare, NJ.com has rounded up the top 29 new restaurants in the state for readers to try.
Here are a few of the top new restaurants in our area to keep an eye out for:
Sorriso Kitchen, Chatham – Open for Breakfast and Lunch, this family owned farm to table has a special story. The Bourbon Bacon waffles, breakfast potatoes and Limone Ricotta pancakes are to die for.  Healthier options include: Ollie's Avocado Toast, Verdua Frittata and Greek Yogurt Jar Parfait. What's the special story? The restaurant is closed on Mondays to provide vocational training in the restaurant business for special needs students.
Salted Lime Bar and Kitchen, Sommerville – With a Latin inspired menu, Salted Lime offers daily specials Monday through Thursday including Taco Tuesdays and Sangria Social Thursdays. With a modern twist on South and Central American cuisines, Salted Lime also features a comprehensive menu of "rojos" and "blancos" vinos from the region.
Montclair Social Club, Montclair – More than just a social club, chef Michael Merida serves ups a variety of inventive dishes such as Ahi Tuna with coconut sticky rice or roasted spaghetti squash with a mushroom "bolognese". If you prefer to taste, then try some of the small plates offerings, including peking duck buns and smoked cod croquettes.  Excellent food, craft cocktails and outstanding local musical talent make the Montclair Social Club a must try!
Melao Cafe & Creamery, Rahway – This isn't your average creamery.  Not only does newcomer Melao Cafe offer homemade rolled ice cream, gourmet coffee, fresh baked good and hearty soups, but also features weekly karaoke and other musical events and fundraisers.
Carlito's Barbecue Tacqueria, Paramus – While the Tijuana inspired churros and Carlito's aquas frescos are mouth watering, you'll also have to try the hand pressed tacos made with fresh ingredients. Bring the kids – they will love the Mexican Street Corn!
Ava's Kitchen & Bar, Kenilworth – Open until 12:00am with daily Happy Hour specials, this artisanal brick oven pizza kitchen and bar is a great addition to Kenilworth.  The extensive cocktail and food menu also includes small bites and shared plates.
For a full list of all 29 restaurants visit NJ.com.