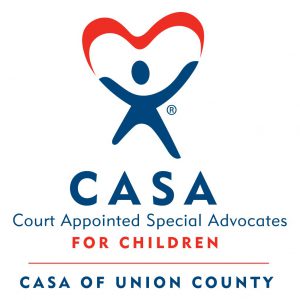 How different do you think your life would be today if you didn't have someone to watch over or guide you when you were a child? How about if you didn't have parents or a close relative capable of caring for you? Would there have been a person, organization or government agency there to look after you and be your advocate? Would there have been a difference maker for you?
Your life most likely would have turned out markedly different. By growing up in a caring and nurturing environment, a child can focus on school, building relationships and becoming better rounded through sports or other extracurricular activities. Unfortunately for many children in the foster care system, there is often no such person.  These children are expected to keep up academically while at the same time dealing with the traumas that no child should have to face including placement uncertainty, the threat of continued abuse and the lack of consistent adult mentoring.  Sadly, it should come as no surprise that these children are far less likely to graduate from high school or attend college.
The National Court Appointed Special Advocate Association (CASA) mission is to give a voice to these children, representing the child's needs, wants and ensure they get the resources and services needed to succeed.  Each CASA volunteer is appointed by a judge to ensure the children's best interests remain the priority while working toward establishing a safe, stable and permanent home for each child served. Through the help of a CASA volunteer, it is proven that a child is more likely to be adopted and find a safe and permanent home and half as likely to re-enter foster care.  Because a CASA volunteer advocates   a child will do better in school, including likely to pass all courses and less likely to be expelled.
In the state of New Jersey there are over 7,000 children in the foster care system and over 600 in Union County alone.  Established in 2005, CASA of Union County has trained nearly 300 volunteers and advocated for nearly 500 children placed in foster care through no fault of their own.  Because CASA of Union County is the only provider of advocacy's services to Union County's judiciary and foster youth in care, it is crucial to provide not only the most well-equipped volunteer advocates, but also a pool of trained community members sizable enough to really all waiting youth.  Currently, CASA of Union County is only able to help one third of those children in the foster care system. To learn more about or volunteer for CASA visit their website at www.casaofunioncounty.org
CASA of Union County is one of the 14 finalist in the 2019 Sue Adler Team's 100th Home Sale Program. To place you vote for CASA of Union County click here.