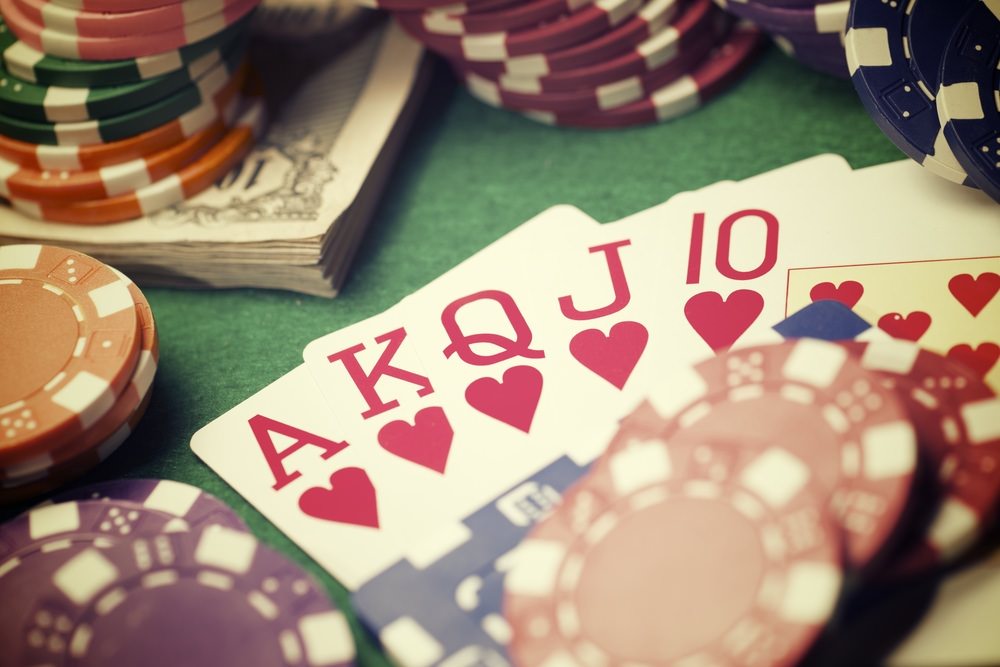 RSVP now for a fabulous and fun evening in support of Daughters of Israel! A Casino Night/Texas Hold'em Tournament will be held on Wednesday, March 18, at the Crystal Plaza in Livingston.
In addition to the Texas Hold'em Tournament and casino table games, the evening will include gourmet hors d'oeuvres, a lavish cocktail reception, open bar and great raffle prizes. The grand prize winner of the Texas Hold'em Tournament will have a choice of an entry into the Borgata Summer Open, with a minimum guaranteed jackpot of $500,000, along with a two-night hotel stay, OR a spa package, with gift cards for restaurants and entertainment, and two-night hotel stay in a suite, valued at $2500.
Daughters of Israel is a multi-faceted, non-sectarian skilled nursing facility offering the most modern and comprehensive services including sub-acute rehabilitation, long-term care, respite care, memory care and senior housing with assistance. Services for more than 300 residents include varied levels of health care and recreational, social and cultural programs.
Daughters of Israel provides a full complement of therapeutic activity programs, which encourages socialization and recreation. Residents enjoy our beauty parlor, barber shop, gift shop, thrift shop, atrium, outdoor patios and gardens, and coffee shop. We also have a work activity center for those residents who are interested and able to participate. Traditional Jewish prayer services are held daily, on the Sabbath and all Jewish holidays. We are pleased to have a synagogue and full-time Rabbi. Jewish egalitarian prayer services are held on Friday evenings. We accommodate and respect the spiritual needs of our residents of all faiths by offering Catholic Mass, Communion, and Weekly Fellowship Meetings. Visits by members of the clergy are made on a regular basis. 
The mission of Daughters of Israel is to provide a continuum of health related and social services to the Jewish elderly and others in need.
Casino Night will be held at The Crystal Plaza, 305 West Northfield Road, in Livingston.
General Admission
$85 per person includes:
• Admission to Casino Games
• $50.00 in Casino Chips
• Dinner Buffet & Open Bar
Texas Hold'em Poker Tournament
$136 per person includes:
• Seat in Poker Tournament
• $2,500 in Poker Chips
• Admission to Casino Games
• Dinner Buffet & Open Bar
Sponsorship Opportunities:
$10,000 Event Sponsor
• Details to be discussed with Sponsor

$7,500 Jackpot Sponsor
• 12 General Admission or Poker Tournament Entries in any combination
• Company or Family-named Craps Table
• Premier Event Signage
$5,000 Full House Sponsor
• 10 General Admission or Poker Tournament Entries in any combination
• Company or Family-named Blackjack Table
• Prominent Event Signage
$2,500 Joker's Wild Sponsor
• 8 General Admission or Poker Tournament Entries in any combination
• Prominent Event Signage

$1,800 Straight Flush Sponsor
• 6 General Admission or Poker Tournament Entries in any combination
• Event Signage
$1,000 Gift Sponsor
• 4 General Admission or Poker Tournament Entries in any combination
• Gift Table Signage

$500 Game Table Sponsor
• 2 General Admission or Poker Tournament Entries in any combination
• Game Table Signage