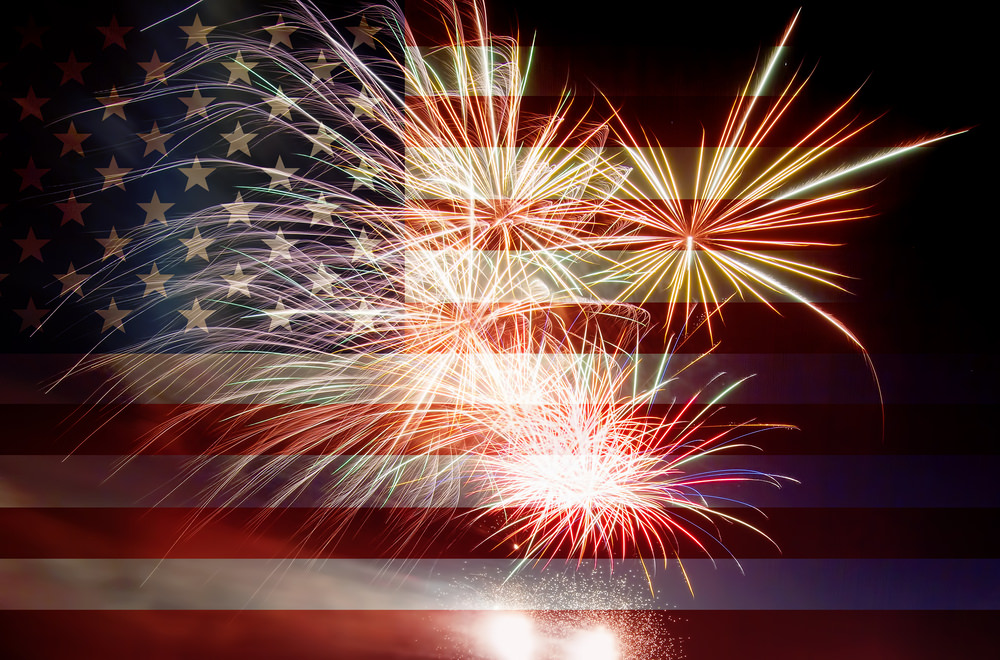 Celebrate the 4th of July in Florham Park!
The theme of this annual favorite is "Florham Park: New Jersey's #1 Town!"
The day of festivities begins at 9 a.m. with a flag-raising ceremony at Firehouse #1 on Brooklake Road, followed by the stepping off of the annual parade at Ridgedale Avenue and Brooklake Road.
The Florham Park 4th of July Parade is one of the oldest parades in New Jersey. Initiated in 1894, it was reinstated by the Florham Park Volunteer Fire Department in 1957 and in 1979 a committee was organized to continue this proud day. It is fitting that the 50th Independence Day Celebration leads off with these special events.
The parade will culminate in a special presentation of parade awards conferred by Mayor Taylor at 11:45 a.m.
From noon until 3 p.m., music will be provided by Lonnie Youngblood in the social garden. For this event, taps will open at noon, with last call at 2:30, taps closing at 2:45, and the social garden closed at 3 p.m. Attendees of the social garden must be over 21 to enter. Entry fee ticket is $5.00. Commemorative mugs will be sold separately and are not included with entrance ticket.
From 10:30 a.m. until 3 p.m. there will be fun for the whole family at the Borough Hall Lawn, featuring 3-in-1 Sports, 5-in-1 Disney course, dual lane water slides, patriotic mega obstacle course, Spiderman moonwalk, the trackless train, the "Vertical Rush" 20-foot rock climbing wall, and the "Wrecking Ball." Remember to bring your bathing suits for the water rides!
Rides are 3 tickets each. Refreshments will be in abundance for the following costs: hamburgers – 3 tickets, hot dogs – 2 tickets, pretzels – 1 ticket, soda /water – 1 ticket, and beer – 3 tickets each. Tickets can be purchased at designated areas for $1.00 each. In addition, popcorn, cotton candy, ice cream, and Italian ice will be available as cash sales only.
Souvenirs from this annual event include commemorative mugs for $6.00 each (sold separately) and Florham Park Party Department t-shirts (youth sizes are $8 and adult sizes are $10).
From 1-3 p.m., the Little Red Schoolhouse will be open for visitors.
The celebration of July 4th will end with a spectacular fireworks display at sunset, with entertainment by Lonnie Youngblood beginning at 8:15. Refreshments will be available during the fireworks presentation.
The raindate for the Florham Park 4th of July celebration will be July 5th.
The Florham Park, and its 4tth of July celebration has a storied history. Here is a short timeline of significant events since its inception in 1750:
1750 Moses Ward Leslie D. Ward was born and raised. Site of "Indian Village"
1770-1780 Making whiskey, rum and hard cider 2nd most prosperous industry.
1817 Columbia Turnpike (east/west road) was built
1840 James H. Woodruff, prominent resident of Columbia and deacon of Hanover Presbyterian Church.
1866 Little Red School House built
1877 Population 350,
1877 George Laning's store at 195 Ridgedale Ave. serves as a general store and the Post office. The upstairs became known as the "Hall" and was used for town meetings and cultural and civic activities.
1880 Carriage production started in 1880 by William Tunis became a leading industries.
1893 Twombly's barn dance held in the fall.
1894 July 4th Parade Initiated
1895 Dr. Leslie D, Ward summer home burns and he replaced it with a 3 story mansion which later became Braidburn Country Club and now Brooklake Country Club.
1897 Twombly Mansion completed.
1899 March 20, Florham Park was founded. The governor signed the bill making the borough "legal".
1899 July 4th, The Twombly's celebrate the name "Florham Park" and opened the park to 600 people with food and fireworks ($2,000) worth of fireworks. Loyd W. Smith donated rows of strawberries from his Harvale Farm to the town during WWII
1957 The parade was reinstated by the firemen of the Florham Park Volunteer Fire Department.
2007 July 4th, Florham Park's 50th Independence Day Celebration Anniversary!
2008 The 51st Celebration Grand Marshal, John T. Cunningham.
2009 The 52nd Celebration Grand Marshal, Mike Sheppard.
2010 The 53rd Celebration Grand Marshal, Dave Setzer, Honorary Grand Marshal, Forestor Newick
2011 The 54th Celebration Grand Marshal Beatrice Haydu, W.A.S.P. and Vietnam Veterans serving as Honorary Grand Marshals. The 2011 Parade recognizes Vietnam Veterens, THANK YOU Vets!
Sorry we are experiencing system issues. Please try again.