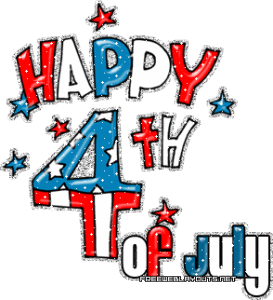 Farmer's markets are bustling, the beaches are packed and kids are having a blast at camp.  Summer is officially here.  Yes, hard to believe, but the 4th of July is less than one week away.   Whether it's a quiet BBQ at home with friends and family, participating in a parade, going to a concert or watching fireworks, it's always a much anticipated week of celebrations.  And we Midtown Direct residents have so much to celebrate.  We live in enchanting communities full of wonderful reasons to rejoice.
Here's a list of some local happenings… show your true red, white and blue stars and stripes – and come commemorate this national holiday New Jersey style and join in the festivities.
Millburn/Short Hills – an old-fashioned 4th of July.  Festivities begin at 9 am with a flag raising followed by sports events, duck races, amusement rides and face painting in Taylor Park and end with fireworks at the High School.
Maplewood – don't miss the ice-cream eating and baking contests, the pet show and adult softball.  There's also a 5K run, kids relays and best of all the "Olde Tyme" Circus under the Big Top.  Fireworks for both Maplewood and South Orange are at Maplewood's Memorial Park.
Summit – festivities are held in Soldier's Memorial Field.  From family fun events including a children's' decorated bicycle parade and sing-a-long to the fabulous Cameos Concert, a nine-piece oldies vocal/harmony group, the day culminates in a grand fireworks display.
Chatham – sponsored by the fire department, there's an annual parade and evening fireworks.
Livingston – all events are located around the Oval – come see the auto show, swim carnival, baseball, a kids' zone and pony rides, evening fireworks with live entertainment and more….
New Providence – evening celebration on Tuesday, July 3.  Festivities will take place on South Street between Springfield Avenue and Gales Drive.  Fireworks display, jugglers and free sidewalk chalk for young budding artists to go to town decorating the streets.