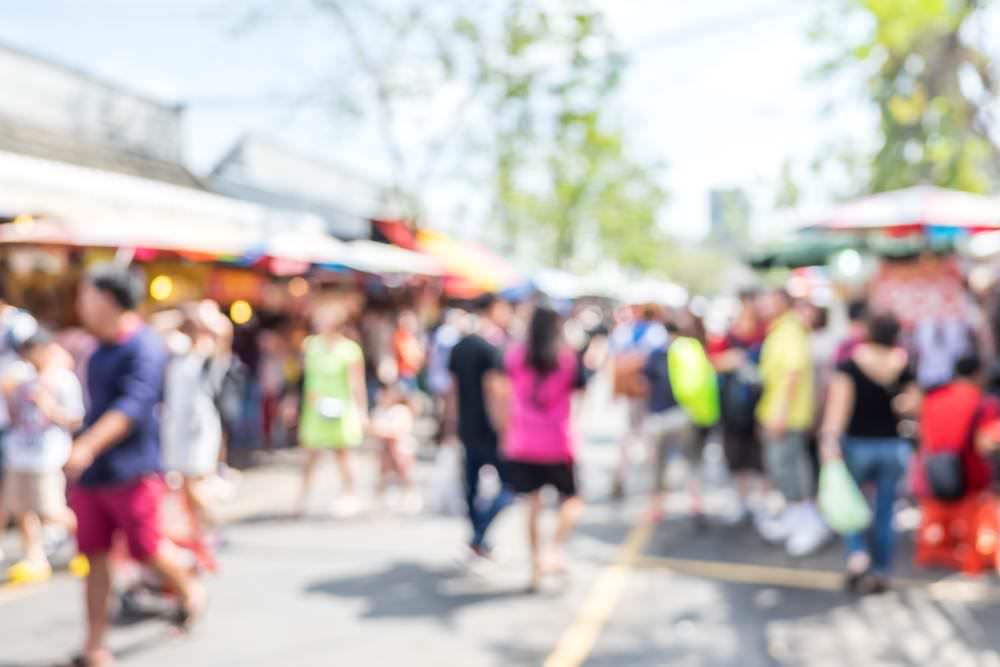 Join the fun at the Summit Spring Street Fair and Craft Show on Sunday, May 17. Head over with family and friends from 11 a.m. until 5 p.m. to enjoy music, games, rides, a variety of food and more! Over 200 artists, crafters and vendors will show their wares to more than 25,000 spectators. Admission is free, and there is free parking on the streets of downtown.
Summit is known for having one of the best upscale town centers in the area. The energetic town of Summit  is surrounded by incredible real estate: absolutely exquisite estate homes, charming family homes and convenient, cozy town homes and condominiums. Summit has so much to offer its residents: convenient transportation to New York City, award-winning schools, plentiful recreational activities and programs, and a rich history. Designated to the National Register of Historic Places, Summit downtown takes pride in its array of architecturally significant buildings that date back to the turn of the 19th century.
The arts have long played an important role in Summit life. Worthington Whittredge, a renowned painter of the Hudson River School, lived here from 1880 until his death in 1910.  Summit Playhouse , the community theater, has been going strong since 1918. The company stages several shows a year and supports the Kaleidoscope Theatre for Youth. Summit Chorale is New Jersey's oldest community chorus (it recently celebrated its 100th anniversary), and performs a huge variety of works from the classic to innovative modern pieces. Summit Symphony was formed in 1938 and gives at least three free recitals a year. The quality matches that of many professional orchestras, although every member of the ensemble is an amateur musician.
The City of Summit Recreation Department sponsors a wide array of recreational activities, from basketball, football, karate and soccer to softball, swimming, tennis, cheerleading, a ski club and yoga. There are kids' summer camps, too. Where better to cool off and socialize during the summer than the award-winning Summit Community Pool? Who needs the beach – there's also a sand volleyball court here, and a shady picnic grove. Many of my clients are overjoyed when they discover the great golfing opportunities in the area. Whether you are looking to develop your game, unwind from the stresses of the work week, entertain clients, or relax in the company of fellow golfers at the 19th hole, there is an impressive array of award-winning golf courses within easy striking distance. Baltusrol Golf Club, only 2½  miles away, recently hosted the PGA Championship and is a private club. Even closer to home is the hugely popular (also private) course at Canoe Brook Country Club.
If you're looking for something to do with the whole family, the Watchung Reservation provides hiking trails, playgrounds, and even has horse stables.  Also outside, but at a somewhat more manageable size, you can find playing fields, playgrounds, and picnic tables at Briant Park and Wilson Park.  If you're looking indoors, Color Me Mine offers classes in pottery painting, as well as walk-in activities geared towards all ages; they also do birthday parties.  Also, only a few towns over you can find the Turtle Back Zoo, a very popular and engaging family spot.  For even more information on what to do with the whole family, you can check out Macaroni Kid, where local mothers keep the community updated on local family-friendly events and activities.
Sorry we are experiencing system issues. Please try again.