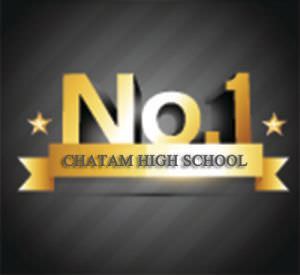 On Monday, New Jersey Monthly released its list of the top 100 schools, and Chatham High School ranked at the top.
This prestigious report placed Chatham ahead of 338 other public high schools in New Jersey, based on analysis of a number of factors, including student/teacher ratio; student results on the SAT, HSPA and AP or IB tests; and graduation rates.
Chatham High Principal Darren Groh told NewJerseyHills.com, "I was pleasantly surprised. Obviously, I'm very happy for the kids because they were recognized for their hard work and academic achievement."
The hard work of students and faculty alike is evident, as the school rose from last year's number 20 slot.
New Jersey Monthly publishes its list of the best high schools in New Jersey every other year. The rankings are compiled by Leflein Associates, an independent research company in Ringwood, and are based on data for the 2012-2013 school year reported by the schools to the New Jersey Department of Education.
"Chatham rose to Number 1 thanks largely to its students' impressive results on the standardized tests, especially the HSPA tests, where 54 percent achieved advanced proficiency," New Jersey Monthly editor Ken Schlager told the website. He noted that Chatham students ranked high in "post-secondary enrollment," a calculation of the percentage of students enrolled in a two- or four-year college at least 16 months after high school graduation.  At 92 percent, the school's post-secondary enrollment rate is the third highest in the state.
The top 100 list will be available on newsstands come Tuesday. The complete list published online come Sept. 2.
Chatham High School strives to meet the educational needs of every child with a carefully tailored curriculum which includes 18 or so AP courses as well as providing support for children with special needs.
Students excel outside the classroom too – Chatham High School has an award winning marching band, a lively theatre program and top of the league teams in basketball, tennis, cross-country and soccer.
The excellence of Chatham High School, as well as the other schools in the town, is one of the many reasons Chatham is a sought-after place to live, named by Money Magazine as one of the top 10 places to live in the United States.
Learn more about Chatham and see if your next home is here!