Big Apple a Short Train Ride Away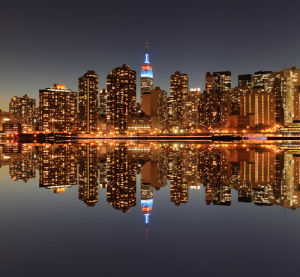 Chatham, NJ real estate is heavily influenced by conditions in New York City.  Since the Big Apple lies less than 25 miles away, many people in Chatham commute to work in that city. Chatham is reached by Exit 7 of route 24 making it easily accessible by car and public transport.
A lot of people prefer life in this bucolic small town to the hustle and bustle of the city.  Quiet, tree lied streets allow for gracious living in a peaceful setting.  Crime is low, and the schools are highly rated for providing students with a quality education.  There is a hometown feel in Chatham that can not be duplicated in New York City.  However, many people in Chatham must travel into the city to work, and as noted, that can easily be done from Chatham.
The borough and township of Chatham are so closely interconnected that most residents refer to them both as simply Chatham.  There is a unique collection here of quality houses in many styles, along with condominiums and garden apartments. Chatham has an eclectic mix of shops and cafes along its historic Main Street.  The cultural attractions here are combined with those of nearby Drew and Farleigh Dickenson University to provide a host of programs related to cultural enhancement and entertainment.
Numerous recreational activities are to be found in the well developed park system that is a significant feature throughout Morris County. Chatham Township is justly proud of its Great Swamp National Wildlife Preserve.  The place is one of the premier spots for bird watching in the region.
Market Poised for Gains
Chatham, NJ real estate appears to be on the cusp of a significant upturn in conditions.  Local realtors point to the steady reduction of time that homes remain on the market between the time of the original posting and the closing of a sale.  Looked at in this way, conditions have actually been improving for years.
The low point was reached way back in 2008 when homes sat on the market for an average of 183 before a sale was made.  This represented as significant gain from previous years as the market froze up from a downward spiral in the economy and a credit crunch that left potential buyers unable to secure a loan.  The median amount of time a home spent on the market was much lower, only 82 days, but then it always is.  The median refers to the point where there are many units above the number as below.  A scant number of homes that remain on the market for an extremely long time will pull the average up, but not the median.
Chatham, NJ real estate is experiencing a recovery by this computation.  The average for 2009 was 96 and the median 67. for 2010, average 84 and median 65, for 2010 average 84 and median 64, and for 2011 average 79 and median 62.