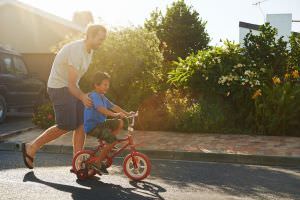 In a recent study by the website Niche.com, Chatham Borough was ranked as the #3 Best Suburb to Raise a Family in New Jersey. It was also the top rated suburban town in Morris County. Niche.com rated the communities based on a variety of criteria, including age demographics, school ratings, crime rates, and access to affordable housing, child care, libraries, and grocery stores. High ranks indicate that a town attracts young families who are looking for good schools and a safe environment in which to raise children.
Many factors contributed to Chatham's high ranking on Niche's list. The borough is just a short train ride to New York City and the surrounding New Jersey metropolitan area, making it an ideal home for commuters. But excellent transportation to other destinations doesn't take away from Chatham's own special appeal as a quaint, entertaining town for citizens of all ages. Downtown is bustling with small businesses for parents and their kids. Walk down the main street to find a knitting store, a jewelers, independent pharmacy, clothing stores, cleaners, a toy store, a sports store, multiple restaurants and a specialty bakery, just to list a few. One Chatham resident on the Niche.com website said, "I can get everything I need within 5 minutes of my house."
Chatham received such high rankings on Niche's list because of its high home values (the average home cost being $705,800), very high rent costs, and low unemployment rates. Its citizens are generally highly educated, with 42% of residents earning a bachelor's degree and 33% receiving a master's degree or higher. Citizens also receive high income, with the median household income at $146,083.