Winter still has us in her icy grasp, but now's the best time to start thinking about summer vacation!
Come and explore at the International Ivy Open House at Chatham Day School. Families can come and participate in robotic races, play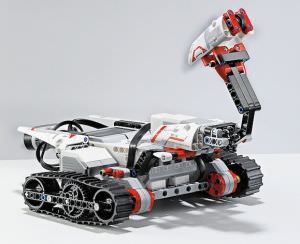 video games created by the program's students, make slime, create a smoothie and find out more about all the different classes in robotics, video game creation, computer applications, Minecraft, visual arts, baking, performing arts, writing, business, math, science and more.
During the afternoon you can take in a magic show as well,  featuring the sleight-of-hand magic of Mr. Bill Wisch, who performed at the Magic Castle in Hollywood and who will be teaching at International Ivy this summer.
International Ivy is the summer enrichment program for your future scientist, robot engineer, video game creator, cupcake designer, news reporter, website builder or star performer.
International Ivy has half-day and full-day programs, flexible schedules and a variety of classes across many disciplines to choose from. International Ivy offers your child the program to enrich their minds, expand their skills and fuel their individual talents – all while being a whole lot of fun.
Saturday, February 8, noon – 3 p.m. Chatham Day School, , 700 Shunpike Road, Chatham.