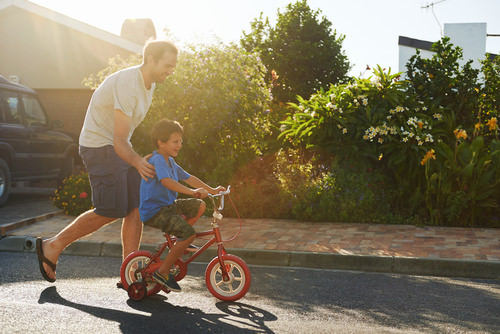 Finding just the right house is only one part of creating the perfect home life. Where you choose to live contributes just as much to your overall happiness. But how do you decide which neighborhood is the best fit? Ask yourself these questions to help determine which New Jersey Midtown Direct communities you should focus on.
How far would you like to commute?
One of the biggest perks of choosing a NJ Midtown Direct train line community is the close proximity to Manhattan. If you work in the city, but crave a more relaxed, suburban lifestyle, our New Jersey towns are a home run. For those that want the quickest and most direct commute, try Millburn, Short Hills, Summit, Maplewood or South Orange. If you don't mind a slightly longer commute, try Chatham or Harding Township. Each are still less than an hour from the city. And while Livingston is not on a direct train line, the train station is only 10 minutes away with a 20-minute ride into the city, and there is a shuttle from Livingston Mall.
Will you be sending kids to school?
Our schools are some of the best in the state and the nation. If you have or may someday have school-aged children, any one of our communities will provide an excellent education. Millburn Middle School was recently crowned the best public middle school in the United States by Niche. Chatham, Summit, Westfield, and Livingston both boast top school districts. 90 percent of students in Maplewood and South Orange go on to college. NJ Monthly magazine voted New Providence the #1 high school in the state. And those looking to attend college close to home will love that Madison is home to not one, but two universities.
What kind of community character do you prefer?
Do you crave the thrill of a cultural and cosmopolitan community? Then you'll love Madison's vibe and Summit's European feel. Would you like to be surrounded by natural spaces? Then explore Millburn, Short Hills or New Providence, nestled in the Watchung Mountains. Do you want to live in a town that is community minded? Then Chatham or Maplewood/South Orange, which is particularly family-friendly and welcoming to newcomers, is for you. Artists will love the creative energy of Summit, Maplewood and South Orange. And for those who really want a small town scene will adore quiet Berkeley Heights or pastoral Harding Township. For those who value safety above all else, Westfield claims lower than average crime rates for the area.
Check out our community videos!
What type of home would you like?
No matter what style of home you're looking for, you'll find it here in our New Jersey communities. Many neighborhoods feature stunning historic and estate homes, such as Millburn, Short Hills, Chatham, Summit, Maplewood, South Orange, Westfield and Harding Township. For those who prefer high-end new homes, Short Hills, Summit, Chatham, Madison, Westfield, and Livingston is a great choices. Families looking for starter homes, town homes or condos will find them in Millburn, Summit, Maplewood, South Orange, Chatham Boro, Livingston, Florham Park, Morristown, Westfield, and West Orange. If several acres of land is a priority, try Harding Township, which is home to equestrian properties and farmsteads.
What area amenities are important to you?
One of the best characteristics of Midtown Direct communities are their vibrant and walkable town centers. If having shops, restaurants and entertainment opportunities nearby are important, then try Maplewood, Millburn, Short Hills, Summit, Chatham, Madison, and Westfield, which was awarded the Great American Main Street Award from the National Trust in 2004. Are open park spaces on your list of must-haves? Look no further than Summit, which has 70 acres of parks, or Millburn, Maplewood and South Orange, with the South Mountain Reservation, as well as several parks.  For those that like the convenience of big box stores, Livingston is a great option. The town also features one of the best public libraries in the area. Our town pages show you all of your options: 
Do you have more questions?
With so many great communities to choose from, narrowing down your search can be tough. Let The Sue Adler Team help you determine just what Midtown Direct train line community is right for you. Check out our Community Videos  and then click here to get started – we'd love to help you find your perfect match!