You are here : Home
Berkeley Heights
Berkeley Heights NJ Homes for Sale
The Berkeley Heights community is one of the most highly coveted places to live in New Jersey. As of 2010, this family-friendly is perpetually reaching new heights in popularity due to its quality schools, pristine homes, thriving commerce, and stress-free commuting. The small town atmosphere is impossible to miss, enhanced by the plethora of independently owned restaurants and small businesses, and the numerous entertainment options and recreational amenities help every new resident feel at home in this tight-knit social scene. Berkeley Heights is frequently acknowledged in national magazines as one of the top small towns to live in the country for a good reason – this charming area offers a quiet residential appeal with all of the modern conveniences and excitement that one could ask for. Residents love the ability to experience NYC and all of the nearby attractions while still having the ability to enjoy tranquil living.
[optima_express_toppicks id="236514″ displayType="grid" resultsPerPage="6″ includeMap="false"]
Berkeley Heights
School Information

Berkeley Heights Public Schools are distinguished by their community and family involvement, high-quality curriculum, dedicated staff, and individualized, student-focused educational methods. The district consists of The Mary Kay McMillin Early Childhood Center,  Mountain Park Elementary, Thomas P. Hughes Elementary, William Woodruff Elementary, Columbia Middle School and Governor Livingston High School. BHPS focuses on rigorous educational programs that pay special attention to ensure that art, culture, technology,  and moral character are all interwoven into to their excellent curriculum. The district offers a wide range of advanced placement courses as well as supportive services for students of all abilities. Well over 90 percent of graduates pursue higher education and BHPS consistently exceeds district, state, and national standards. This incredible level of performance has earned the district it's reputation as one of the best in the country as well as acknowledgments in numerous national publications. Berkeley Heights residents take great pride in the educational achievements of their students, showing their dedication to providing the best for future generations.
Berkeley Heights
Commuting Info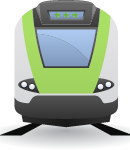 Berkeley Heights features a small-town, residential charm while providing easy commuting options throughout NJ and into NYC. The Berkeley Heights Train Station offers routes to Hoboken, Newark, and Penn Station, and the nearby Summit Train Station provides additional, convenient bus and rail routes to NYC.
By car, route 78 is easily accessible within Berkeley Heights and provides a direct route to Manhattan in well under one hour, with Route 22 and the Garden State Parkway close by to make traversing in-state convenient and hassle-free. The area also offers easy access to the Newark Liberty International Airport, a necessity for the jetsetting businessperson.
Berkeley Heights
Market Stats
Data compiled from the GSMLS. Deemed reliable, but not guaranteed. We feel that if you are in the market to buy or sell real estate in Berkeley Heights, it is important to understand the trends in Active Listings, Days on the Market, and Listing to Sale Price ratio so that you can make an educated decision.
OLP: Original List Price
LP: List Price at time of sale
SP: Sale Price
DOM: Days On Market
| | | | | | | | | |
| --- | --- | --- | --- | --- | --- | --- | --- | --- |
| ADDRESS | OLP |  LP  |  SP  | BR | BA | STYLE | SP/OLP | DOM |
| 78 SPRINGHOLM DR | $355,000 | $355,000 | $350,000 | 2 | 2.1 | TwnEndUn | 99% | 19 |
| 10 RALPH PL | $450,000 | $450,000 | $400,000 | 3 | 2.1 | Bungalow | 89% | 32 |
| 35 E BRIARWOOD DR | $479,900 | $449,900 | $445,000 | 3 | 2.1 | SplitLev | 93% | 65 |
| 17 PUTNAM AVE | $489,900 | $449,900 | $410,000 | 3 | 2 | Ranch | 84% | 97 |
| 99 EXETER DR | $675,000 | $675,000 | $665,000 | 4 | 2.1 | Colonial | 99% | 29 |
| 195 CHAUCER DR | $699,900 | $675,000 | $657,500 | 4 | 2.1 | Bi-Level | 94% | 119 |
| 143 HAMILTON AVE | $769,000 | $729,000 | $715,000 | 4 | 2.1 | Colonial | 93% | 83 |
| 46 WATER LN | $895,000 | $895,000 | $875,000 | 4 | 3.1 | Custom | 98% | 125 |
| 295 CHAUCER DR | $899,975 | $899,975 | $890,000 | 4 | 3.1 | Colonial | 99% | 57 |
| AVERAGES | $634,853 | $619,864 | $600,833 | | | | 94% | 70 |
See More Market Stats for Berkeley Heights »
Berkeley Heights
Recreation Info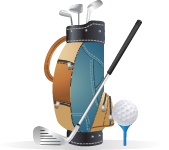 Located in the Watchung Mountains, residents of this charming town have the good fortune of access to a wide range of outdoor activities including hiking, swimming, skiing, bird watching, and horseback riding, and the community itself provides three swimming clubs and several parks. The Passaic River Parkway boasts ideal fishing and canoeing spots as well as a nature trail, soccer fields, and a picnic area, and Snyder Field Park features a playground and a spray park as well as hiking trails and turf for soccer or football games. The Wathchung Reservation features a variety of activities including fishing, ice skating, nature trails, a playground, stables, and picnic areas as well as organized campgrounds where you can spend a night under the stars. The Berkeley Heights Recreation Center offers many fun, seasonal activities for families all year round. From after-school programs to fitness classes and sports for all ages, the recreation center is an excellent source for activities and events for community members.
A full range of children's activities can be found in Berkeley Heights, including Cub Scouts, Boy Scouts and Girl Scouts. The Berkeley Heights Library frequently hosts events for adults and children including story times, magicians, and movie nights, and The Wharton Institute for the Performing Arts offers a wide range of entertaining family fun as well as enriching summer camps.
All of these amazing recreation options are only amplified by the area's selection of gyms, spas, and wellness centers. Locals enjoy the ability to find so many exciting options within their town alongside the ability to experience NYC and the surrounding communities. Berkeley Heights living is an absolute dream!
Berkeley Heights
Restaurant Info

Berkeley Heights offers an amazing assortment of restaurants. The area has intimate, fine-dining establishments as well as casual, family-friendly eateries and a number of local favorites. Cuisines vary from traditional, homestyle meals to Indian, Mexican, Italian, Thai, Mediterranean, and Japanese dining for those with more adventurous palettes. Local breweries are staples within the young professional crowd, featuring phenomenal selections of food, drinks, and nightlife fun. Locals also enjoy the selection of pizzerias and delis in the area which provide hearty lunch and dinner options in relaxed settings, and area cafes take pride in cultivating calming atmospheres that are perfect for midday breaks. The Berkeley Heights culinary scene allows residents to experience down-to-earth taverns, diners and family restaurants, or intimate outings in elegant establishments with a full range of dining destinations in between. Whatever type of food or style of dining you are seeking, you can find it in Berkeley Heights.
Berkeley Heights
Shopping Info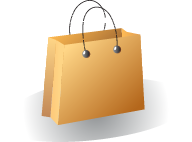 In addition to the convenient retail destinations, shopping centers, and markets within Berkeley Heights, residents are also afforded access to one of the most highly regarded malls in the state. The Short Hills Mall is a luxury shopping destination with that takes retail therapy to new heights with its elegant design and top-of-the-line products in every one of the 150 exclusive shops. Residents are able to easily meet all of their convenience needs close to home and also take advantage of this classy shopping destination guaranteed to delight any visitor.