You are here : Home
Madison
Madison NJ Homes for Sale
Madison is an enchanting suburb with a rich history and an engaged, passionate community. The area mixes a peaceful, small town atmosphere with a modern and cosmopolitan culture. It is also home to two distinguished universities, adding to the exciting and active lifestyle that Madison living affords its residents. This locale is perfect for families and young professionals, especially considering how effortless and convenient commuting options are for both NYC and the rest of New Jersey. The thriving commerce, great schools, amazing real estate market, and endless amenities has made Madison, NJ an extremely coveted location for homebuyers.

Madison
School Information

The Madison Public Schools pride themselves on their reputation of high levels of performance, which they achieve easily due to their dedicated staff members and their well-rounded approach to education. The district consists of four elementary schools (Kings Road, Central Avenue, and Torey J. Sabatini),  The Madison Junior School, and Madison High School. This town's educational system is committed to delivering a curriculum that is tailored to meet the needs of all students, and Madison High School was recently praised by the Middle States Association of Colleges and Schools for providing "a rich, broad, and diverse educational program" for its students. It's selection includes four world languages (Spanish, French, German, & Italian) and 16 Advanced Placement courses, including Calculus, Computer Science, and Environmental Health. In addition to the rich academic environment, the school boasts many character and service opportunities for students, and there are dozens of clubs and 23 interscholastic sports. Madison High School features 45 athletic teams in 18 sports, and they have clinched an array of conference, county, and state titles. The arts aren't forgotten in Madison either; every year, their young virtuosos are selected for prestigious regional and state performing groups.
Madison is also home to Drew University and Fairleigh Dickinson University, both residing on lush, gorgeous campuses and offering a wide array of educational programs, community-based services, and academic opportunities. Additionally, the popular Adult School of Chatham, Madison, and Florham Park offers a fabulous selection of classes for adult learners that wish to broaden their skills and expand their minds. Numerous children's workshops and summer programs are also available through private institutions and local universities, making Madison a hub of higher learning for all ages.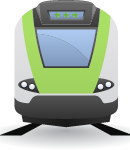 The town center has its own train station, Madison Station, where commuters can take NJ Transit's Midtown Direct service that allows them to reach New York Penn Station in under one hour. Madison is situated on the Morristown branch of the Morris and Essex Line, with trains for the Hoboken terminal and subsequent connections to lower New York City. The additional selection of bus routes allow for easy travel throughout Madison and beyond.
By car, Routes 24 and 287, I-78, the New Jersey Turnpike, and the Garden State Parkway are all easily accessible, and Newark Liberty Airport, a major continental and international gateway, is just a 25 minute drive away. Madison is also a mere 10 minutes by car to Morristown Municipal Airport. Other nearby mass transport options are the Ferry, the Lakeland Bus, and the Community Coach, which operate as straight shots to NYC or Atlantic City from nearby stops.
Data compiled from the GSMLS. Deemed reliable, but not guaranteed. We feel that if you are in the market to buy or sell real estate in Berkeley Heights, it is important to understand the trends in Active Listings, Days on the Market, and Listing to Sale Price ratio so that you can make an educated decision.
OLP: Original List Price
LP: List Price at time of sale
SP: Sale Price
DOM: Days On Market
| | | | | | | | | |
| --- | --- | --- | --- | --- | --- | --- | --- | --- |
| ADDRESS | OLP | LP | SP | BR | BA | STYLE | SP/OLP | DOM |
| 15 Chapel St | $419,000 | $419,000 | $479,000 | 2 | 1 | Colonial | 114.32% | 0 |
| 157 Central Ave | $549,000 | $549,000 | $530,000 | 3 | 1.1 | Colonial | 96.54% | 99 |
| 45 Dean St | $575,000 | $575,000 | $554,000 | 3 | 1.1 | Colonial | 96.35% | 51 |
| 16 Maple Ave | $799,900 | $699,900 | $640,000 | 4 | 2 | Victorian | 80.01% | 195 |
| 255 Kings Rd | $799,000 | $749,900 | $749,900 | 4 | 2 | Colonial | 93.85% | 109 |
| 6 Glenwild Rd | $775,000 | $775,000 | $775,000 | 3 | 3.1 | Colonial | 100.00% | 2 |
| 21 Cedar Ave | $859,000 | $859,000 | $855,000 | 3 | 2.1 | Colonial | 99.53% | 14 |
| 333 Woodland Rd | $950,000 | $950,000 | $930,000 | 3 | 2.2 | Colonial | 97.89% | 28 |
| 86 Green Village Rd | $1,179,000 | $999,500 | $925,000 | 5 | 5.1 | Colonial | 78.46% | 251 |
| 165 Madison Ave | $1,325,000 | $1,299,999 | $1,300,000 | 6 | 5.1 | Colonial | 98.11% | 196 |
| 126 Woodland Rd | $2,239,000 | $1,950,000 | $1,725,000 | 6 | 6.2 | Colonial | 77.04% | 329 |
| AVERAGES | $951,718 | $893,300 | $860,264 | | | | 93.83% | 116 |
See More Market Stats for Madison »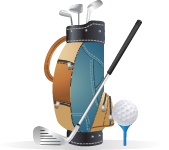 Madison has an extraordinarily diverse selection of cultural and entertainment options, enriched by the contributions of local universities to the amazing array of events, shows, and exhibitions available for residents and students alike. The Shakespeare Theatre of New Jersey on the Drew University campus hosts Madison's annual Shakespeare Festival, and their theatre troupe stages many phenomenal performances throughout the year. The Bard himself would be especially pleased with the presence of the The Playwright's Theater of New Jersey, a community of professional playwrights, theatre artists, and arts educators who develop new plays, provide workshops, and run an exciting children's program throughout the summer.
The marvelous acoustics at the state-of-the-art Concert Hall at Drew University  attract world class performers, and residents eagerly await the college's summer jazz festival every year. Fairleigh-Dickinson University supports Opera at Florham, its resident professional operatic vocal company, and several of Madison's churches also play host to fabulous gospel choirs from around the Northeast. For art aficionados, two art galleries, the Korn at Drew and the University College Art Gallery at Fairleigh-Dickinson, are open to the public. If you're wondering what it was like to live in New Jersey in the 18th and 19th centuries, take a trip back in time at the Museum of Early Trades & Crafts in downtown Madison. As for our movie buffs, the four-screen Madison Cinema 4 Theater on Lincoln Place premieres the latest films conveniently close to bars, restaurants, and parking.
Amazing outdoor recreational activities are also at your fingertips here in Madison. In addition to the many parks, picnic areas, and playgrounds maintained by Madison Borough Recreation, visitors are free to wander through the Zuck Arboretum at Drew University which features a beautiful woodland landscape with fascinating wildlife and lush greenery. The nearby Great Swamp National Wildlife Refuge offers expansive preserved space, and it's Great Swamp Outdoor Education Center runs numerous special events and programs to educate visitors about this amazing natural resource.
Madison residents have an unlimited supply of athletic activities to choose from. The Madison Recreation Department facilities include six lighted tennis courts, baseball and softball fields, nature/fitness trails, an ice skating area, a football field, a soccer field, and three basketball courts, not to mention facilities for lacrosse, hockey, track, and field. The Madison Area YMCA offers fitness and athletic programs for all ages, and The Madison Community Pool is an excellent summer retreat, offering swim lessons and teams. The Madison Golf Club is home to a private 9-hole course, and residents can also play a few holes at the lovely course at Fairmount Country Club in neighboring Chatham.
The town also hosts an annual 10k run and has clubs for running and fitness enthusiasts. Martial arts studios with lessons in multiple disciplines offer a unique fitness opportunity, and Madison natives have their pick of yoga studios, gyms, and fitness centers to stay active during the winter months.

Madison's quaint town center has a wide selection of trendy restaurants. The area features gourmet Asian cuisine, French meals, casual Italian fare, Mediterranean specialties, and authentic Indian dishes. Residents can enjoy low-key sub shops, delis, grilles, and pizzerias, and if you're in the mood for a more upscale culinary experience, sophisticated, fine dining options are available with a range of cuisines offered. Local pubs allow for lively nights out with live music, creative food, and energetic atmospheres, and dessert shops and ice cream parlors offer enjoyable family outings.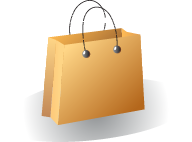 Madison is the perfect blend of old fashioned charm and modern convenience. The historic business district has over 50 buildings listed on the State and National Registers of Historic places, and many of them are independently owned shops. The area offers major retailers and small businesses, with chic boutiques for adults and children alongside specialty shops with home furnishings, housewares, antiques, jewelry, and books. Locals love perusing the selection of consignment and vintage shops which feature women's designer clothes and accessories, as well as gifts, antiques, and household items. This family-friendly area also touts many stores that offer adorable children's clothing, and the variety of garden centers in the Madison shopping district provide covetable furnishings, ornaments, and plants. The high-end supermarkets, wine and spirits shops, and Farmer's markets feature everything that a culinary enthusiast would ever need, making Madison's shopping experience truly one-of-a-kind.